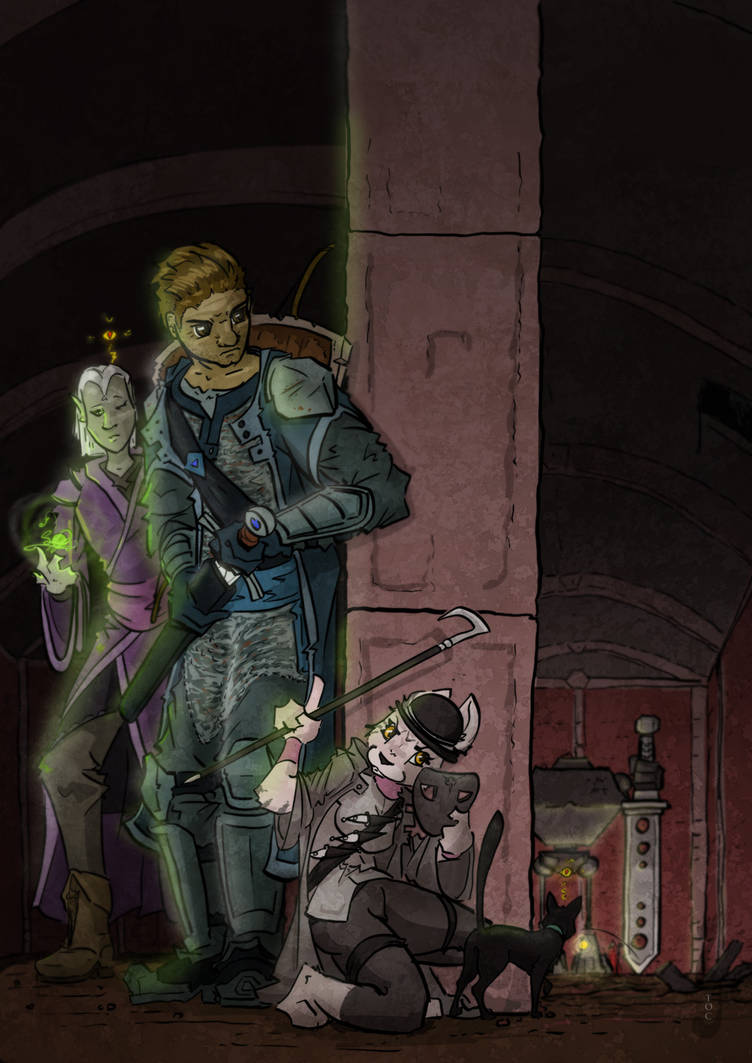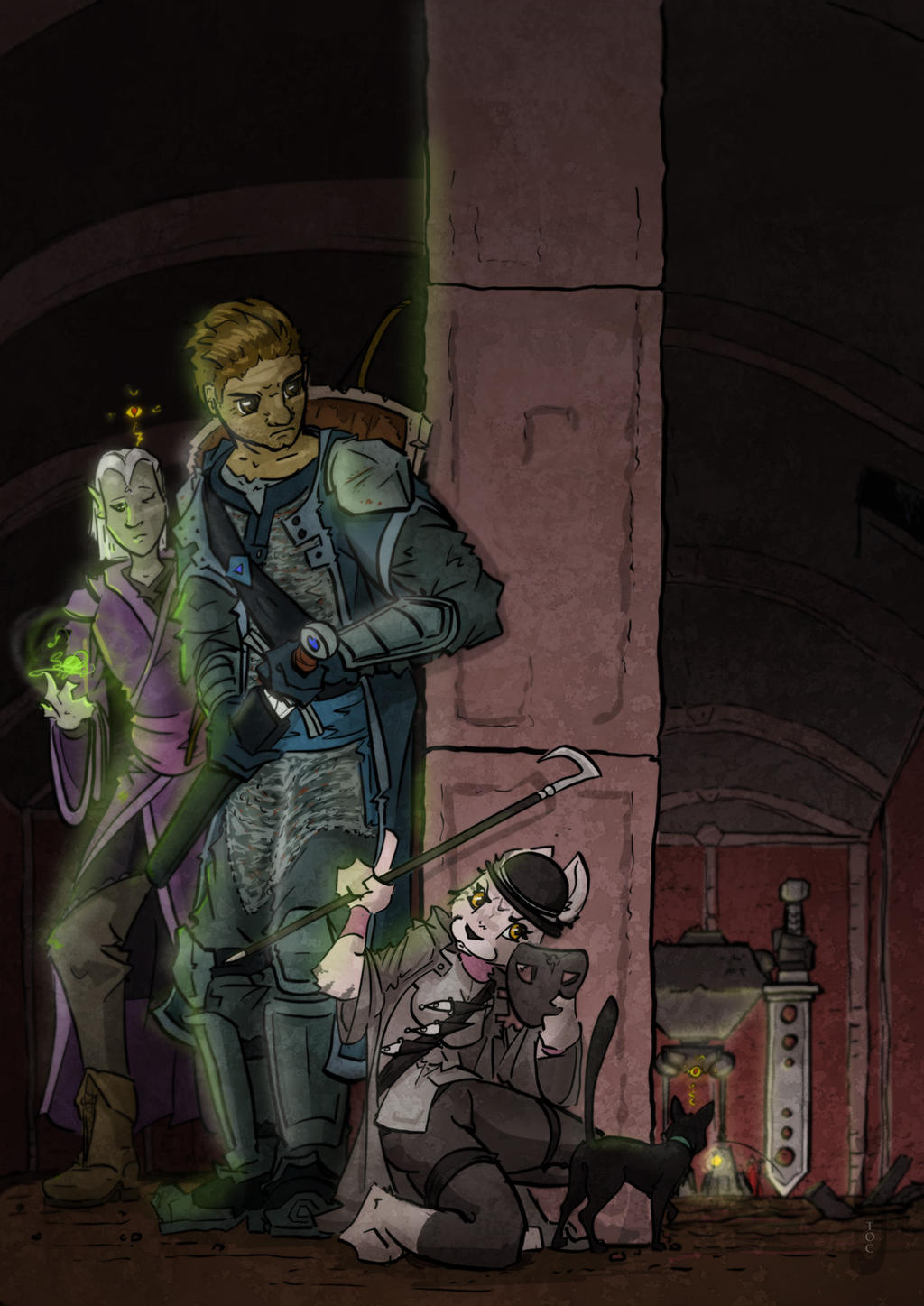 Watch

Hmm, a treasure-hunting kinda thing, neat!
Reply

Group action shot, three of my most memorable tabletop rpg characters; to the left, Tharivol the 16th level Wizard was my first (and longest run) D&D character, written up under Third Edition rules, and later thrown into 3.5; in the middle is Dietrich the 8th level Marshal i'm currently playing with the same group i used to play Tharivol with; and on the right is Jilyana a 6th level Catfolk Rogue i wrote up under Pathfinder rules for use with a group of close friends i semi regularly game with; oh and the black house cat is Tharivol's familiar Aust.
Reply

Cool, thanks for the info! Good to see TOC getting some commissions in this time of need!
Reply

Hey Misone, how is it going? Nice to see you giving TOC something to work on.

Also, neat set of characters, personally I only have a level 4 Rogue for D&D Fifth (he have been level 4 for a while, our DM is suffering from burn out), his name is Steadfast of Mastiff, rightful Baron of some small-ish castle likely named Mastiff Castle and it's meager surrounding lands. He is a human, by the way, which brings me to my question, what race is your wizard? He looks very Drow. Oh, and what magic school do he focus in (if he has a focus)?

Lastly, if you want to, feel free to tell me a little of their back stories and their adventures.
Reply

Tharivol is just a regular Elf, he was originally written up using only the third edition players handbook, and he never subscribed to any focus, though in general he was the resident magic item maker, and later in the campaign i had him using a LOT of teleportation magic.
Reply