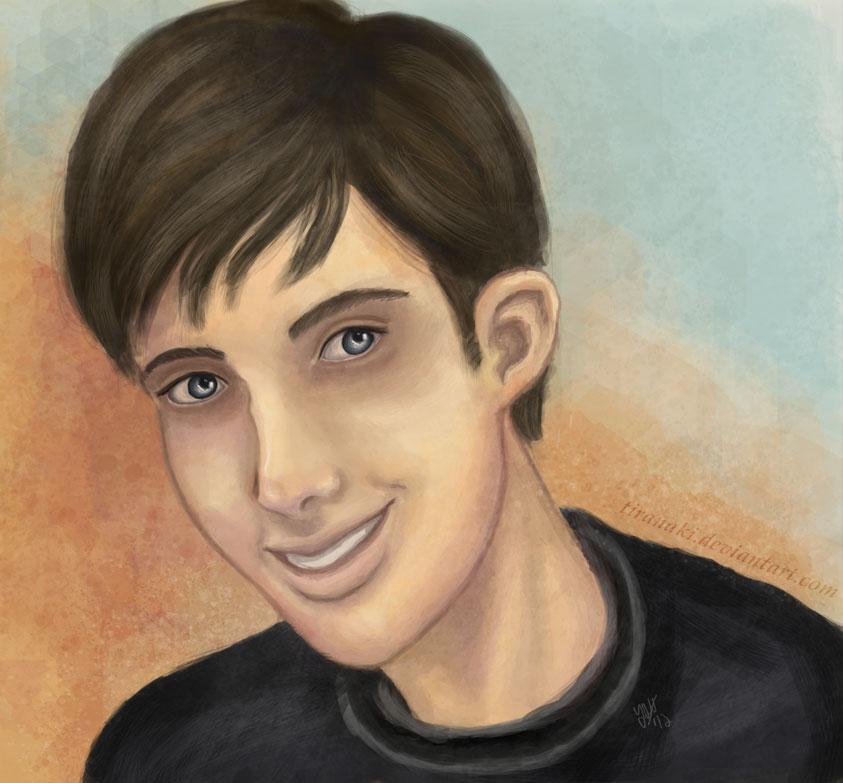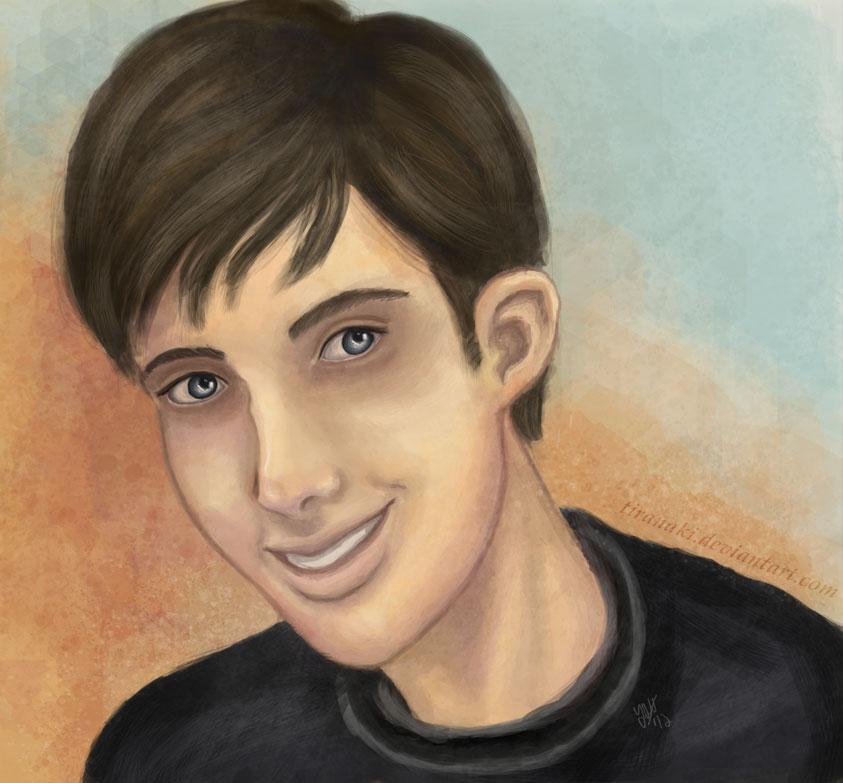 Practice painting with my new Intous 5 tablet.

My old Graphire was messing up and having lots of issues, so for my 28th birthday my boyfriend decided to surprise me with a brand new Intous 5 tablet and mouse. Last month he also surprised me with full versions of the Adobe CS 5 Suite (I was still using CS 1) and I wanted to test out both the capabilities of the tablet as well as the new features in Photoshop. I wasn't sure what to draw though as I'm still suffering from what seems to be permanent art block (this is my first piece since last year) so he randomly/jokingly suggested I paint him.

So I did. I tried anyway. I have a lot of frustrations with this piece but I think I've reached the point where anything else I do to it just ruins it and takes it beyond my original intent, so I am satisfied with my current result and am calling it finished. It was just supposed to be a quick practice piece but it's actually taken me days and days because I'm so out of practice that even simple things were giving me trouble and I had to keep restarting from scratch.

Oh look at that I'm still super wordy with my descriptions.

Medium: Painted entirely from scratch in Photoshop CS 5 using the new "painting" brushes.

hits me as vaguely cartoony, but not sure why.

-very out of the loop, sees resemblance to gidi but not at all sure it would be him-
Reply

Oops, forgot to mention. It's ok Tranq, a lot of things have changed with me over the years, not many people from back then would be aware. If you have facebook, we can connect and you can be in the loop again! <3
Reply

Yay! Tranq does indeed have an account on the book of faces. <3 Also on the tumblr o3o so Tranq might start posting stuff there soonish, but that'd all be around the unicorn character the little boy Tranq babysat decided Tranq was~
Reply

Reply

I think you did well with it. I recognized that it was him before reading the description. It looks great! <3
Reply

Reply