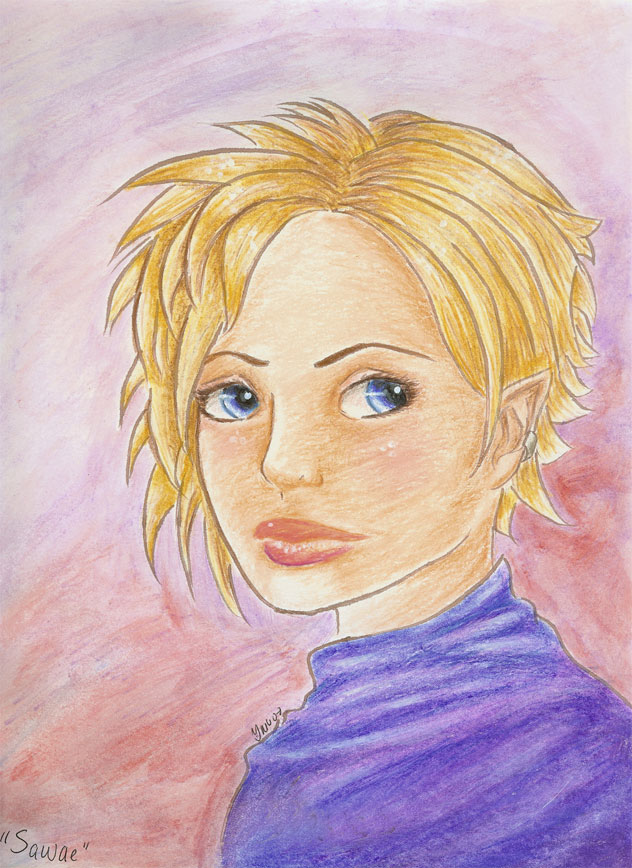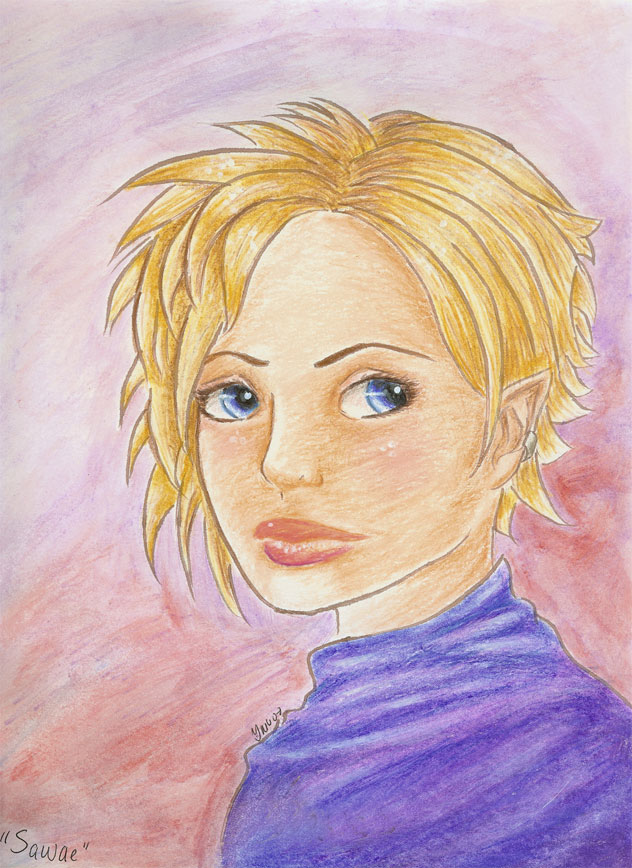 Colored Pencil headshot for Rachel of her original character, Sawae. Rachel won the headshot slot of my Gaia art auction and this is what she asked for.

medium: Prisma colored pencils and water color pencils on Bristol Board. Winston & Newton Nut Brown ink, pen nibs.

Please note that I don't usually draw in colored pencils and my pencil box was missing around half the colors so it was quite the challenge to get something I was satisfied with. Overall I am pleased though.