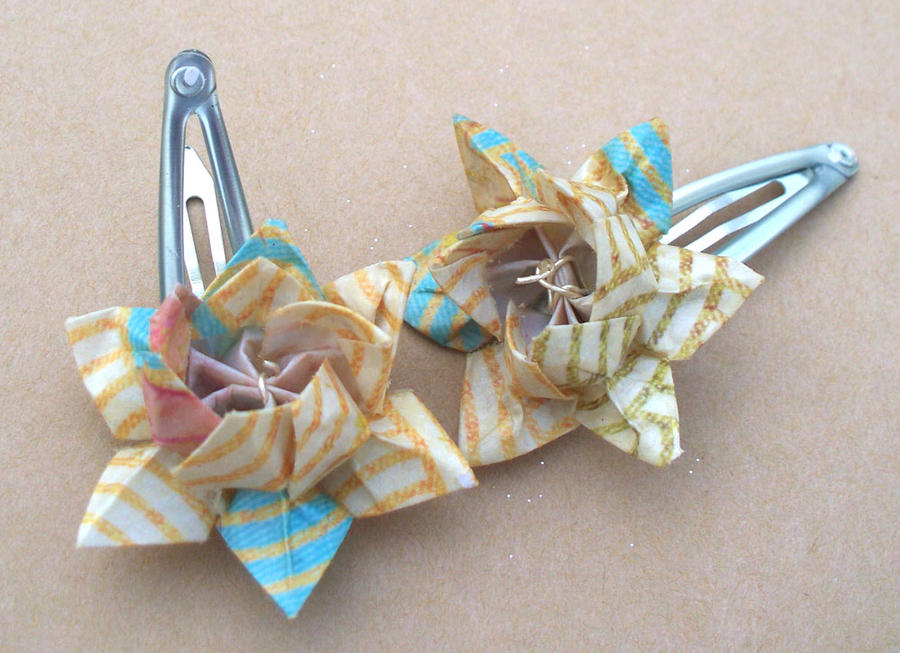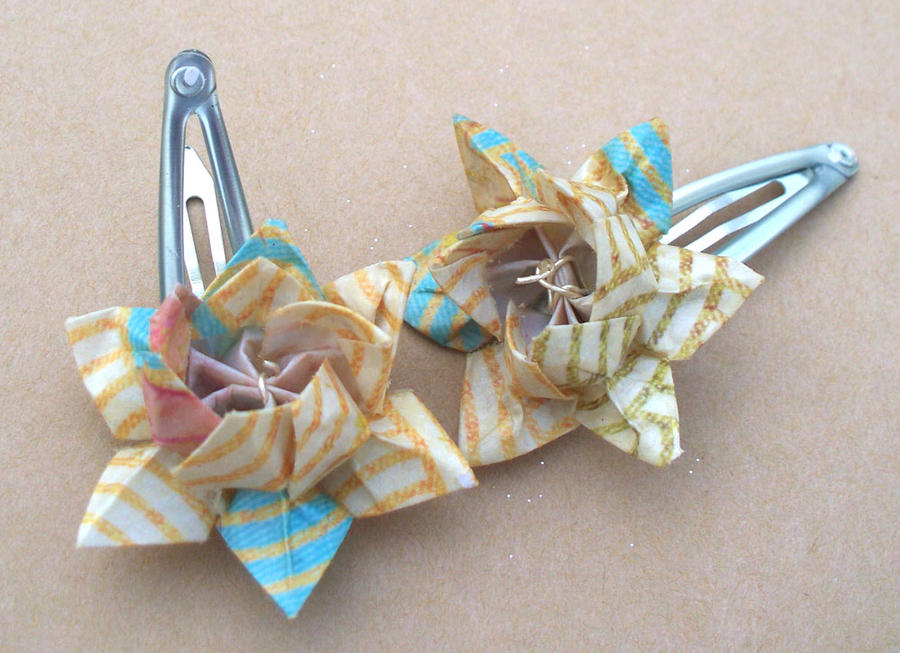 Watch
For sale:
[link]
The one of a kind, pretty barrettes are made out of hand folded origami coated with fixative for hardness and shine. They are made of recycled scrap booking paper and come in a set of two barrettes on silver colored hair clips.
If you want to wear something completely unique, these barrettes are perfect! They are long lasting, cute and unique decorations that go well with many outfits!
Origami Lotus Flowers are about .75 inches tall and about 2.25 inches wide.

OMG. These are amazing! ;3;
Reply

Things like this make me wish my hair could handle hair clips. I absolutely love these!
Reply

These are so cute! I really like them. Did you make them?


Reply

Yes I did! Thanks!

Btw, you had a double comment, so I hid one of them.
Reply

You're welcome! Thanks for hiding one of them. I didn't purposely do it- my mouse did it. I accidentally submitted the comment with my half-dead mouse instead of the laptop touch pad. Lol.

Reply

oh theses are so cute i wish i had money TT^TT
Reply