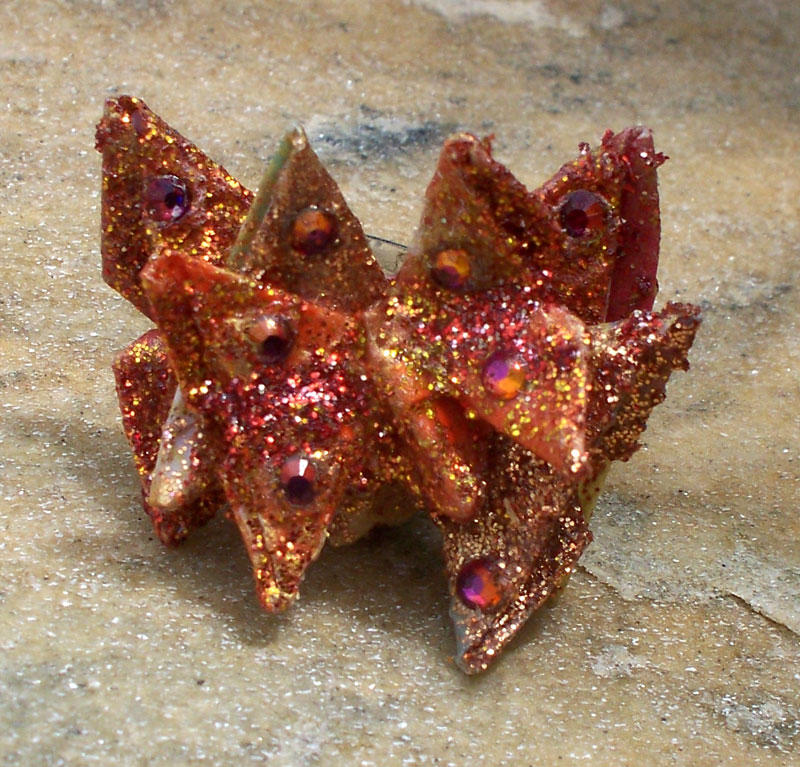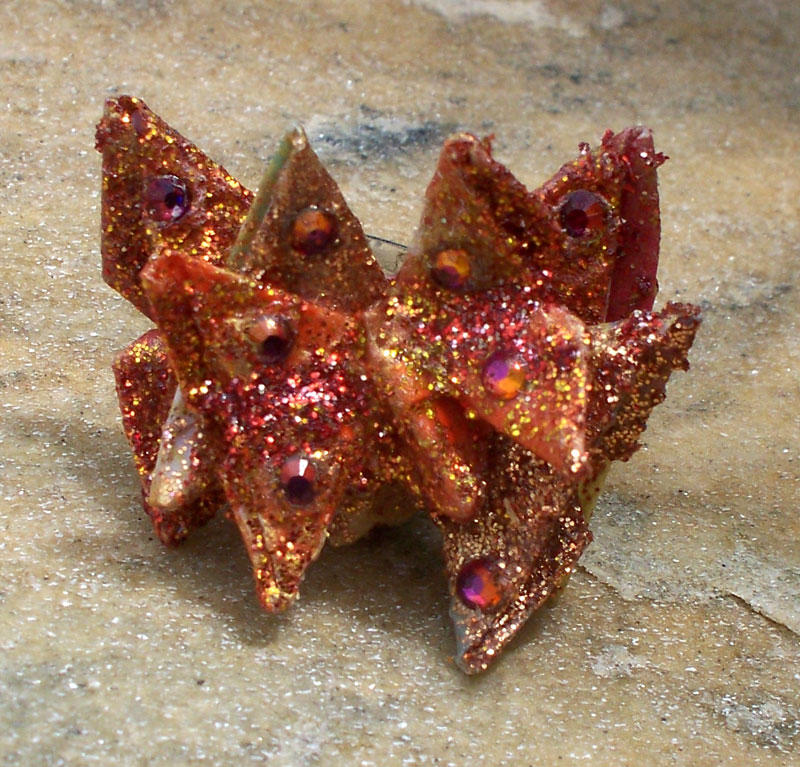 Watch
Custom ring a friend recently ordered. Ring is made out of origami paper butterflies (three layered on top of each other), and has genuine Swarovski crystals rhinestones. The custom order called for a unique, original, orange/copper toned abstract origami ring. I think this fits that description pretty well xD
Not for sale, but you can order a custom ring for yourself or a friend, just drop me a line here, or stop by my etsy shop:
[link]

What did you use to make it waterproof?
Reply

Coated with several sealants, shellac, acrylic sealer, etc. It also makes the paper hard so it won't bend or unravel.
Reply

ohh good, because from the picture I assumed there was nothing on it. I'm glad you put some on because sweaty hand would ruin it.
Reply

This is freaking awesome. So glittery! ~_^
Reply