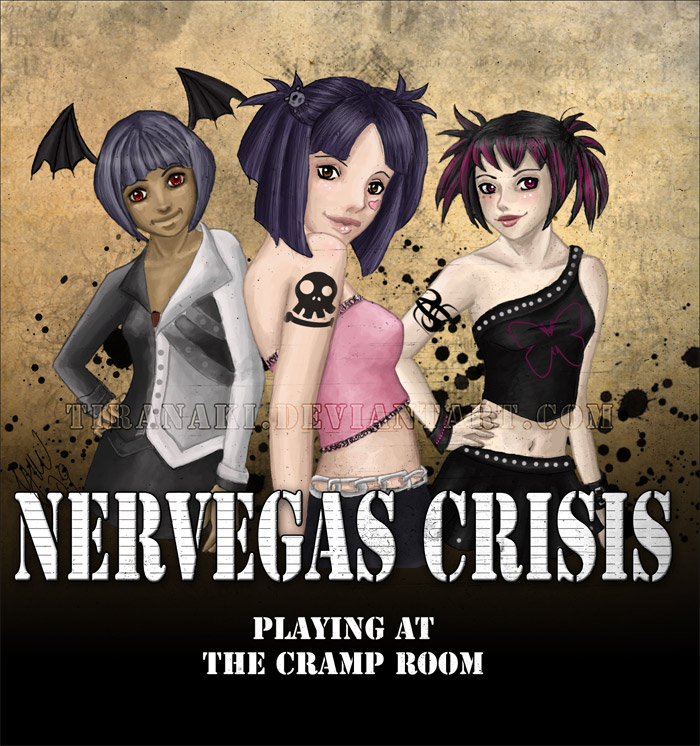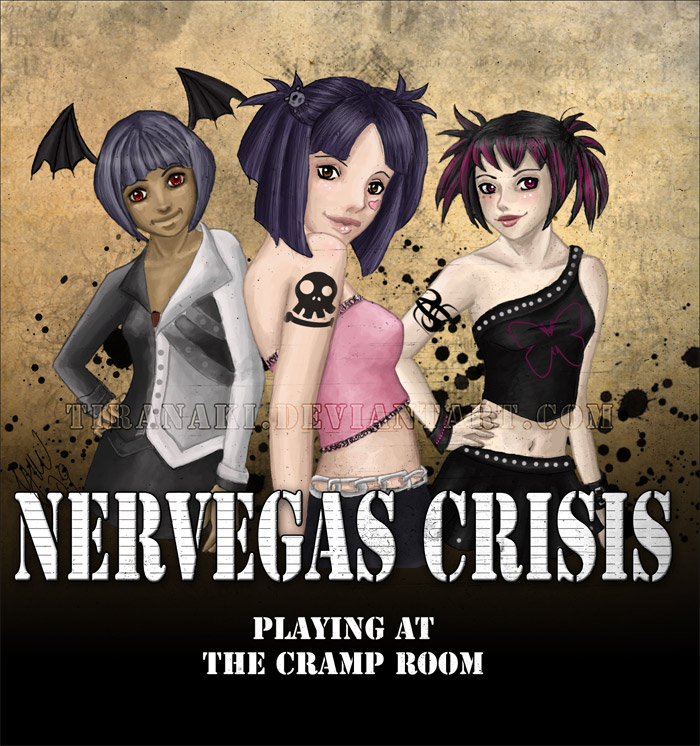 Watch
This is a "fake" promotional poster for a "fake" band from Gaia Online. Made for a special project. The characters are, from left to right: Mona (from the Gimpi EI), Moira (Durem Depot store owner) and Ines (from the Celebrity Date item).
I have huge issues with hands, I know, among other things D: I'm practicing

I only had one day to work on this so it's a bit of a rush job as well.
Medium:
Pencil for the original sketch, colored in Photoshop CS.
GaiaOnline and respective characters are ©GaiaInteractive, Inc.