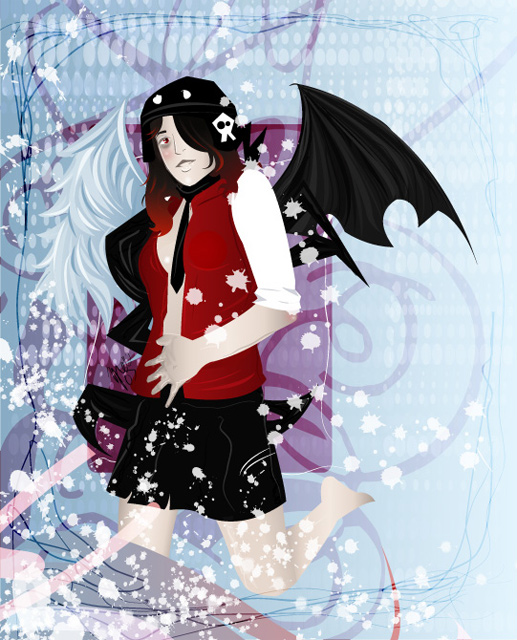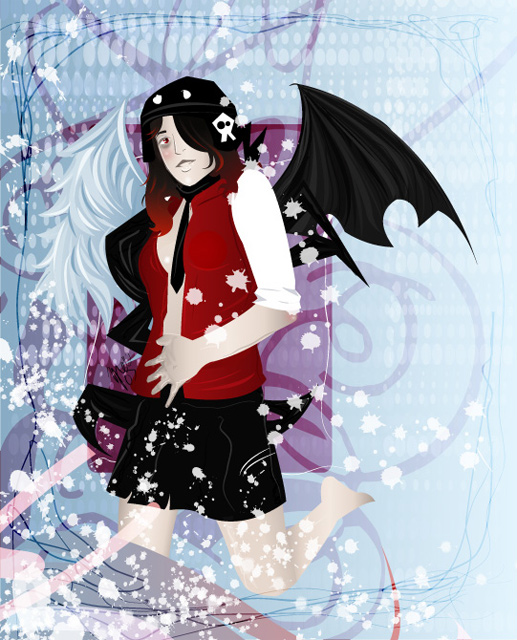 Me! Sort of. It's my character based on my Gaia avatar. Not a perfect illustration of course (the hands for one, bad shading for another <.< ). It was just meant to be artwork to put for a new profile and I got carried away.

I realize the background is kinda crazy, that was the purpose. I realize the whole thing is odd, at least to me, that was also on purpose. It's me, it's the online representation of myself and like most artists, I'm a little bit crazy... "not totally right in the head" etc. Or maybe I'm the only one that finds it odd and I totally failed at that experiment. Eh well.

Medium: Illustrator CS solely. Vector <3. 2 full days of pretty much non stop arting. Pen tool </3 I hate drawing with the pen tool, but it's really the only option *sad*.