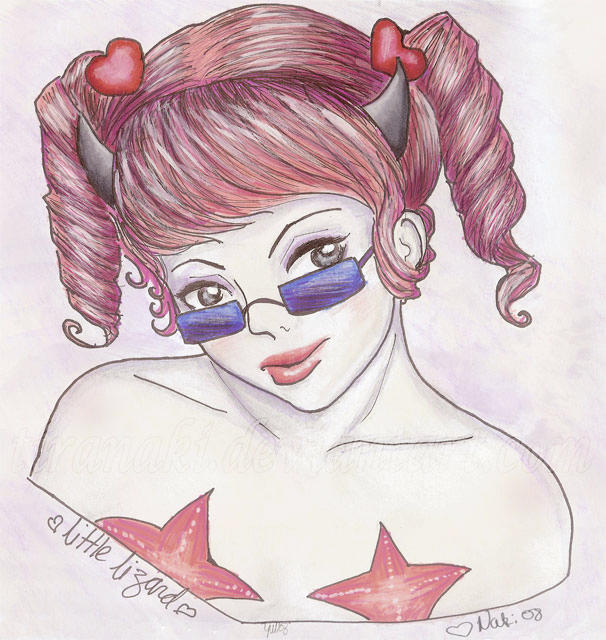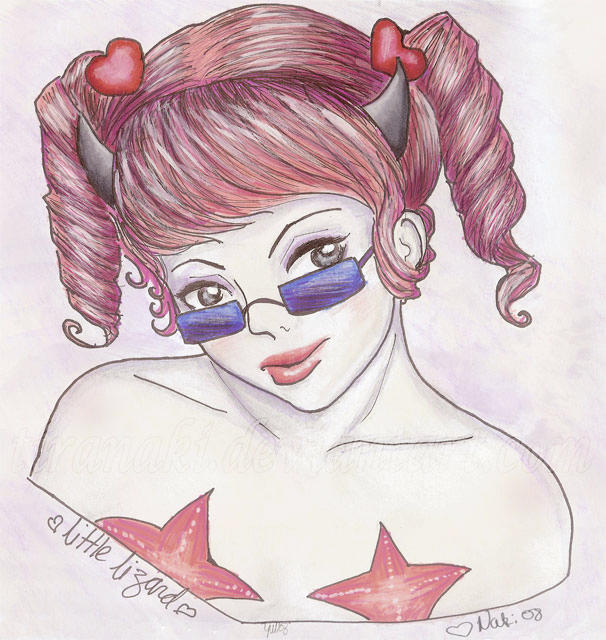 This year for Christmas I decided to try doing artwork for some of my friends. This is the first one I've done so far.
For my friend Liz (not her real name) of her Gaia avatar.
Medium: Watercolor pencils, ink, oil markers.
I'm a bit disappointed in my scanner, as it likes to eat colors. The original is very bright and vivid and even though I tried to brighten this one up in Photoshop, it would brighten some areas but remove color all together in others. I realize there are a few errors here and there, like always, no need to point them out.