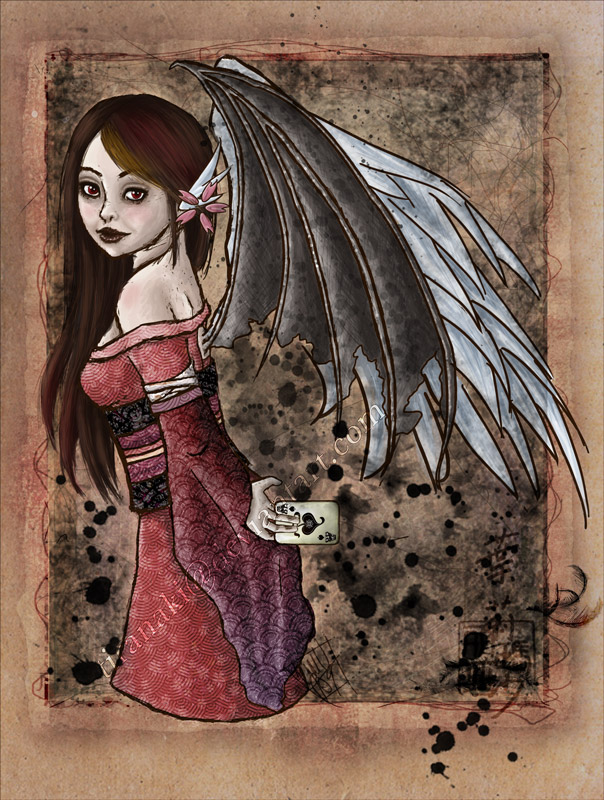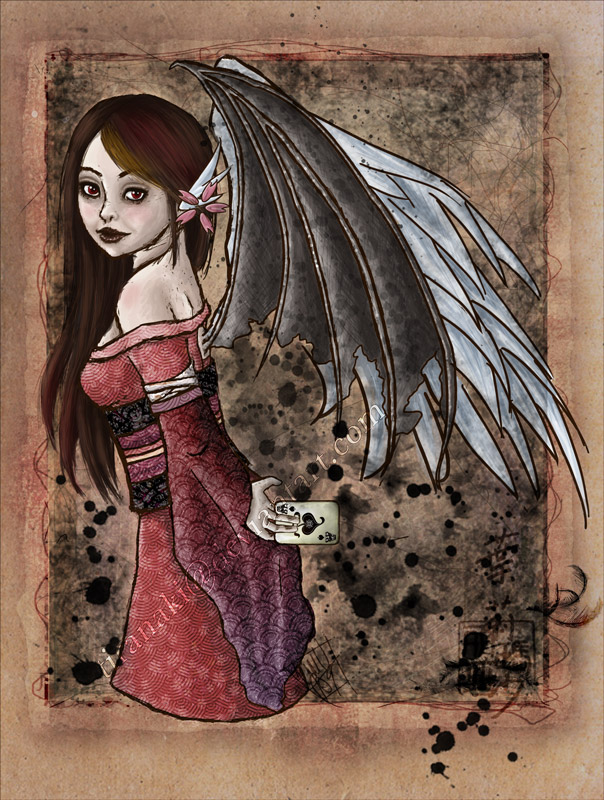 Watch
Random title, I couldn't think of anything so I threw together the first words that came to mind.
Medium:
Photoshop CS, from scratch.
Uhh, very experimental. Was originally meant to just be a quick sketch thing (I wanted to try doing some texture things and patterns initially), which is why some of the areas are not very detailed and refined... maybe even sloppy

but I got carried away. The background is a mixture of different textures I have lying around and some stuff I snipped from older paintings. Not trying to be very original, as again, was only meant to be a quick thing D: instead I ended up taking more than week due to things getting in the way, etc. Ah, finally, character should be recognizable to anyone that's browsed my gallery before. It's my "online persona" for lack of a better word (loosely based on my Gaia avatar, mostly based on myself), the undead, the darker side of me, blah blah, etc.
Patterns
Click the link below to
BUY THIS AS A SHIRT