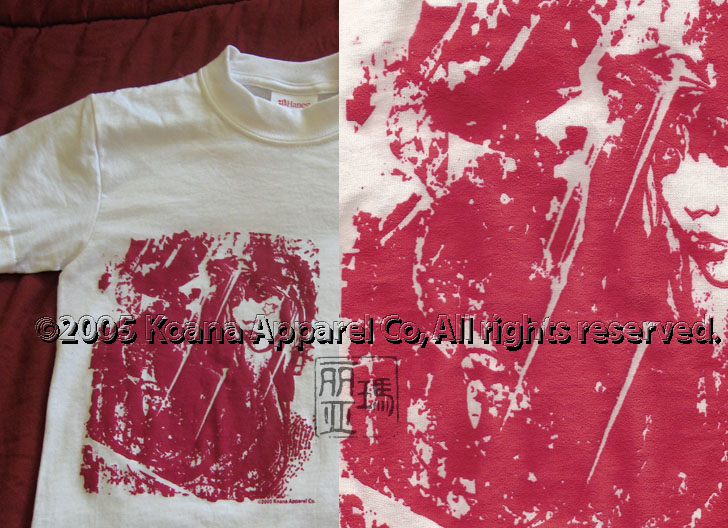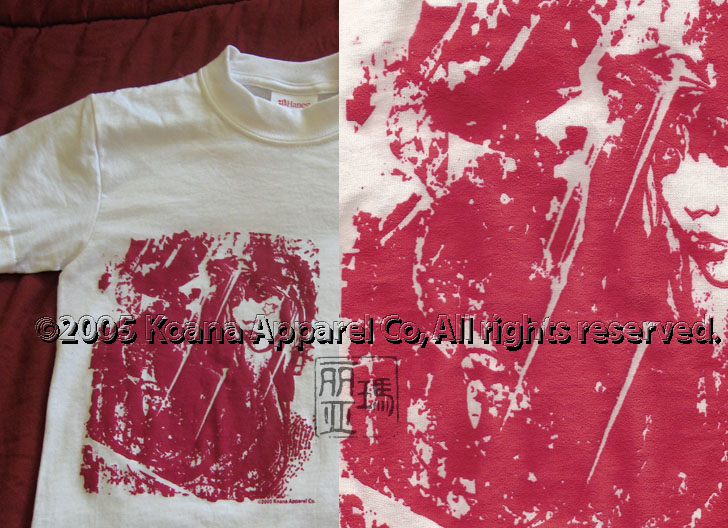 Watch
Shirts available for sale.
Price: $15 USD. S/H TBD depending on location.Printed on:
Hanes HeavyWeight
Female sizes:
Small (6-8) Medium (10-12) Large(14-16)
Disclaimer:
Since these /are/ handmade, some have ink stains and other discrepancies, those can be sold for a discount price, please contact if interested. Apologies for not having any other sizes, please contact if interested in another size so I can include that in next batch.
Koana: Grunge Face
Sizes/Quantities Available
Small (Magenta Ink) » 3 | Medium (Red Ink) » 2 | Large (Red Ink) » 2
======================
At the end of the trimester (i.e. now) I was able to make my shirts (i.e. yesterday), sure I started at 12 PM and finished at 7 PM, ruined the shirt I was wearing and have my hands and other random body parts covered in ink which only comes out with thinner (the smell....

) but it was all worth it. There's a certain thrill, an exhilaration that beats getting presents on my birthday/Christmas... no really, holding the shirts in my hand, and having two of them already sold when they were hot of the press (literally -the shirts were still hot to the touch) filled me with a joy that not even getting a bunch of comments on DA or having a ton of hits can come close to. Right now, in my life, very few things will beat this feeling... except perhaps, for selling more shirts.
Tech specs: Magenta Plastisol Ink on White Hanes Cotton Shirts. Photo-serigraphy process with a rusty old textile machine that was almost falling apart and a heating unit whose conveyor belt had to be held for a few seconds each time because the thing was going to fast to heat correctly.