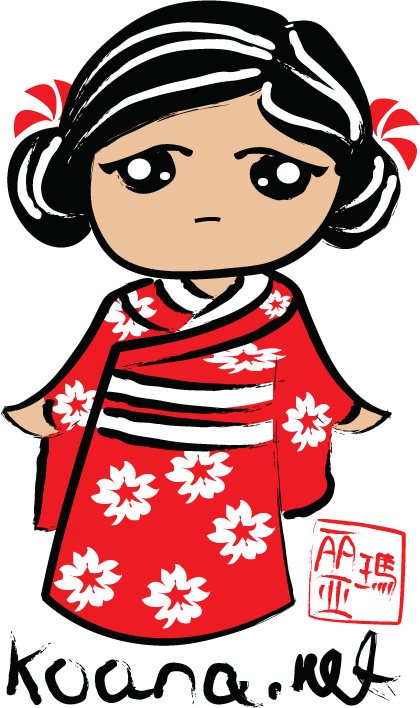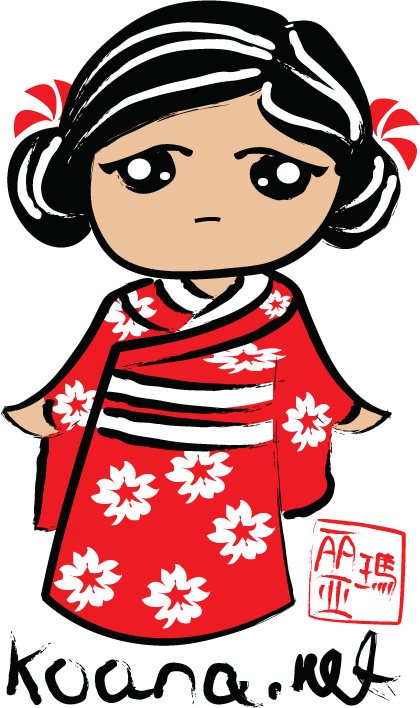 Watch
Yeah... so koana.net is the new name of the company... supposed to mean "little flower" in Japanese, which seemed appropriate since the logo is still a flower. Anyways, what company you ask? Mine of course, formerly known as Maga.com now called Koana (Originally it had an h, but I removed it because I liked the way it sounds in Spanish without the h and because the domains were already taken with the h.)

Anyways, simple 3 color (black, red and skin tone -still debating if I use it or leave it as white) design to go on white shirts. This "chibi-style" is very much inspired by that of my boyfriend Mark (he drew the original for the dolly face I use as my icon, see the resemblance in the eyes?) and well, it's not my usual style but it goes well with the purpose, I suppose. Oh, that's my actual handwriting up there, vectored and prettied up.

Medium: Illustrator CS.

pretty!!!!

and that name rocks

Reply

Thanks! I admit I was worried at first that no one would like the name... now I have to register it with the Department of whatchamacallit and stuff and I have no idea how to go about that. Hey, since I always need new ideas for designs, if you have any suggestions or anything that you think would make an cool girl shirt (or even a guy shirt) let me know.

Reply

Se ve muy tierno, y además me gusta.

Reply