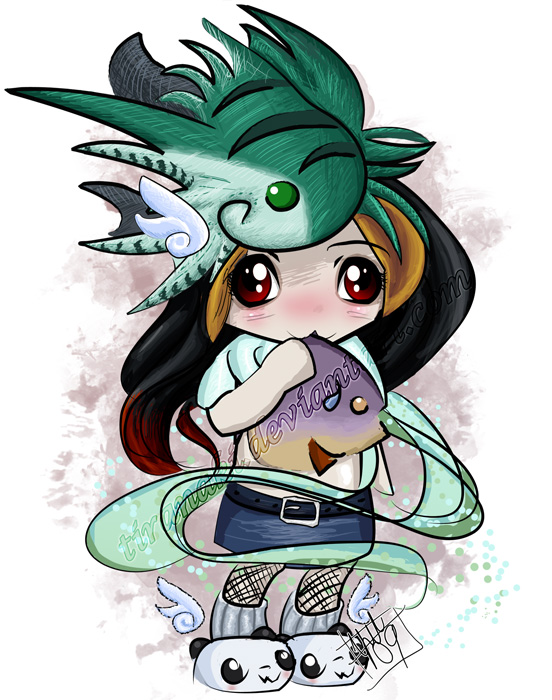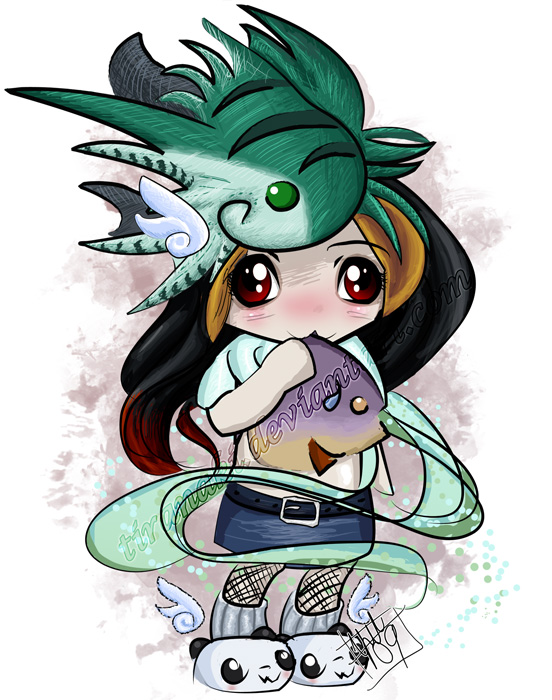 Watch
Medium:
Photoshop/Illustrator CS
Yesterday I up and decided I wanted a cute little chibi thing to use as my quest banner for my
[Emeraldback Lionfish Mask and Boldur Quest]
. Originally I was going to try and find an artist to commission it but I decided to try and see if I could do one myself. Took me all day, not because it was complicated but because I kept being interrupted and had to go chasing after my 13 month old niece.
This would be a continuation of:
[Fish Are Better Than Brains]
.
If you're seeing this twice, it's because I've edited it. I was not happy with the hair, nor the eyes, nor some other minor details here and there, so this would be a new "final" version.
Previous Version