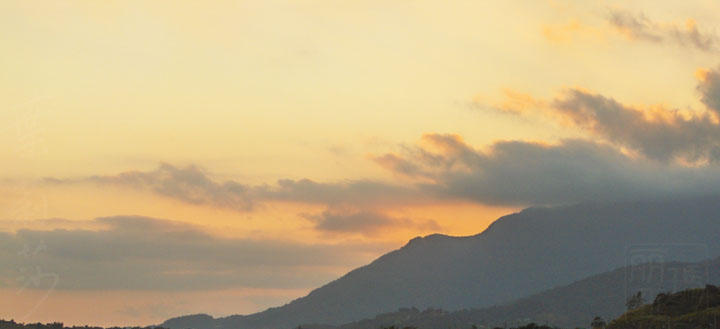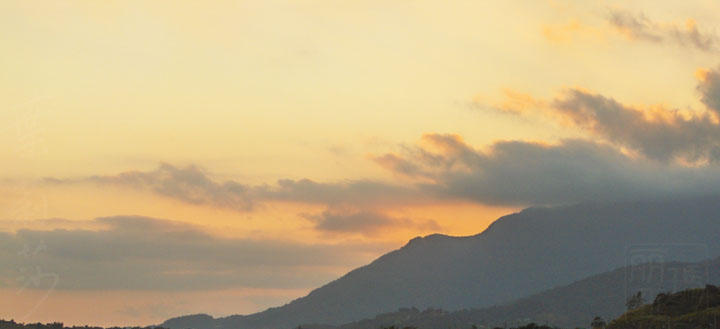 Watch
So I was at a punk show last night in Fajardo, working as staff and also to support my friends' bands, I was there since 5 PM, show lasted until 12ish... anyways, while selling food and refreshments I took a moment to take a picture of El Yunque as the sun was setting behind it.

There's some photos in the scraps section of the show and skating events.

salio brutal la foto, me gusta los colores de lsa nubes
el show tuvo brutal
Reply

Awwww <33 so pretty!

I just love how this one looks. ... it's so... majestic!


Reply

wow

Yunque looks pretty

I think I have a photo of el yunque when I was coming back to the island from Culebra, I think I'll post it

Reply

Ya post! Glad you like. Estoy bastante orgullosa de esta foto, demuestra que mis clases no fueron perdida total.
Reply

ooo tomaste clases de fotografia? a mi me gustaria tomar eso alguna vez

Reply

Sip, en la Universidad tome Fotografia Publicitaria como una electiva, y parte del curriculo de Artes Graficas requiere que tomes 3 classes de Processos Fotograficos. Se que en la Liga de Arte en San Juan (frente a Ballaja -El Totem, El Morro, etc...) dan clases y me imagino que en Artes Plasticas tambien.
Reply

yo pensaba estudiar en la liga antes de terminar en ciencias de computadoras en la UPI de bayamon

D
hoy me arrepiento

Reply