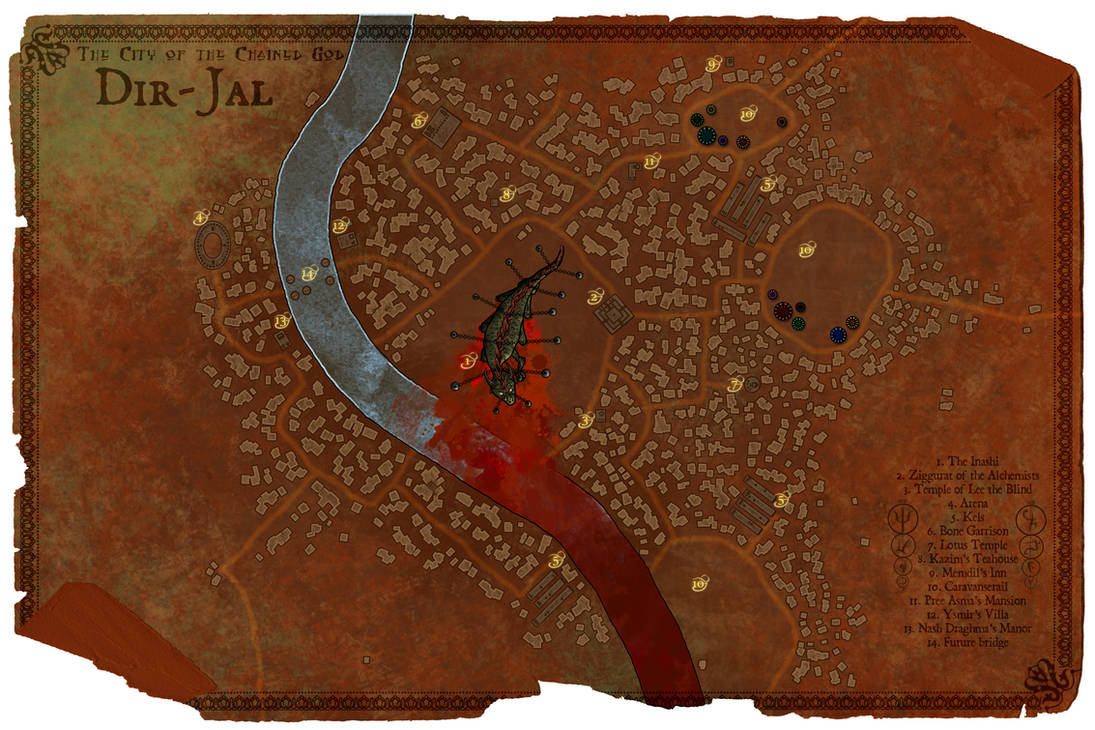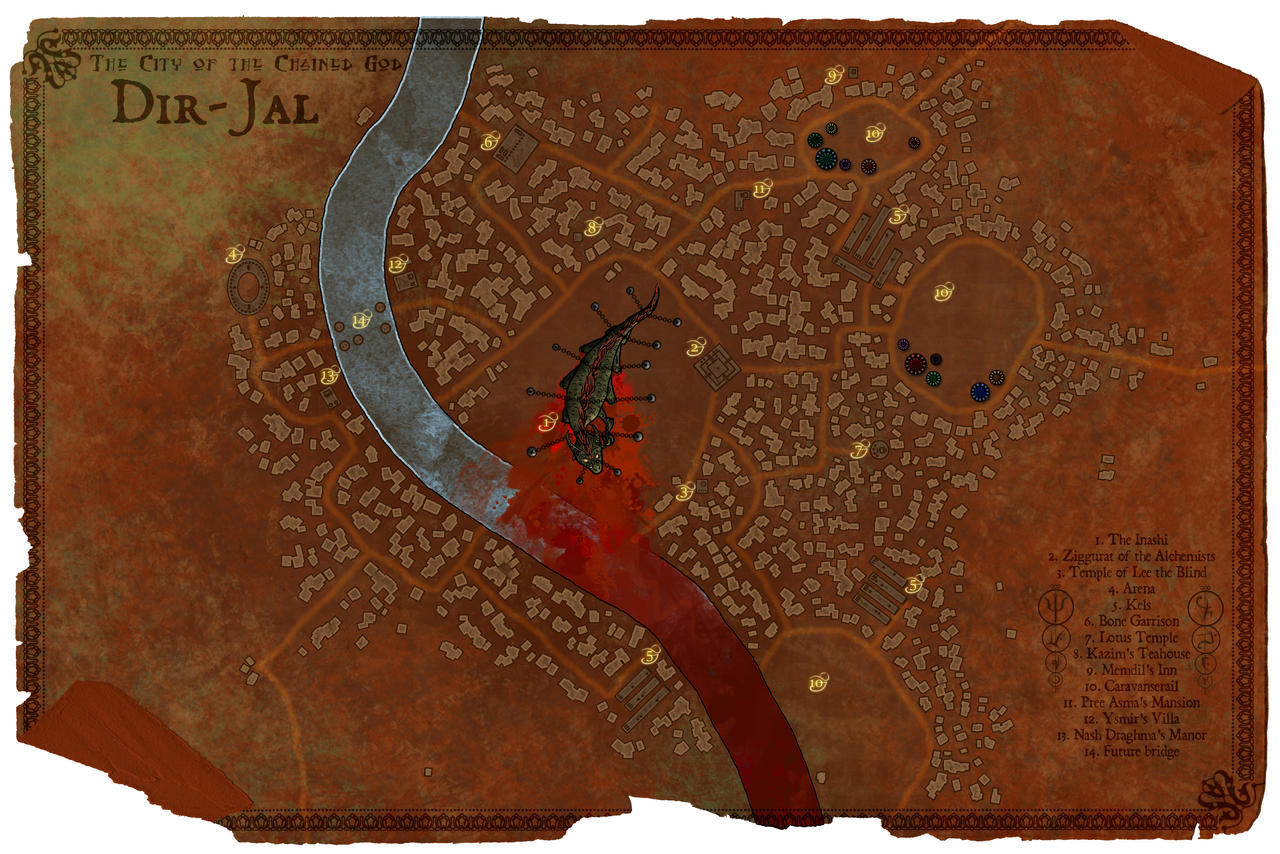 Watch
A map of the city of Dir-Jal, part of the setting of my current Exalted campaign!

Nice idea. Bet property prices are quite low in the center.

Reply

Well that is one way to kill of all your enemies from down stream.
Reply

Yeah, that... has an impact on the ecosystem, to say the least.
Reply

Reply