ART CONTEST - TinyWars Light vs Darkness

Hey Everyone,
It's time for another fun art competition, this time the prize is TinyWars Official Kim Key Chains. Right now we have 12 winners but we may increase it if the number of entries is a lot more than we expect?
CONTEST THEME: "Light vs Darkness"
HOW TO ENTER
Add your submission to the TinyWars Contest Gallery here.
Include this in the description of your entry: "

"Submission for the TinyWars 1-2017 Light vs. Darkness Fan Art Competition. For more information click here:

tinywarsgame.com/2017/01/16/ar…

"

Lastly, please feel free to share this post on your social media and on deviant art! Post in the comments (of this journal) that you have shared this post and you'll be entered in an additional raffle for a key chain!
DEADLINE
The submission deadline is 2/6/17 (That's about 3 weeks from the start date, should be plenty of time?)
PRIZE
A minimum of 12 TinyWars key chains will be given out to the winners of this contest!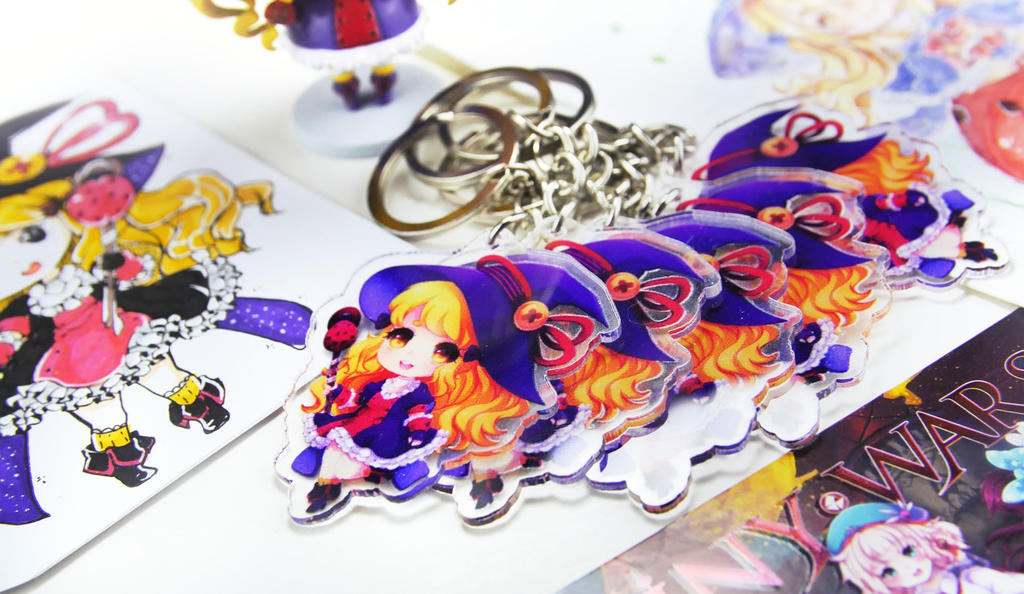 So what's new?
We did an art contest last year and got a lot of good reception and feedback from it.
This time we have increased the submission time, now you will have 3 weeks to submit to the contest! We have also increased the number of winners from 5 to 12 with the exception of if we receive more entries than anticipated, the winners could be more. We certainly have more key chains than when we were giving out wallscrolls, so this is helpful!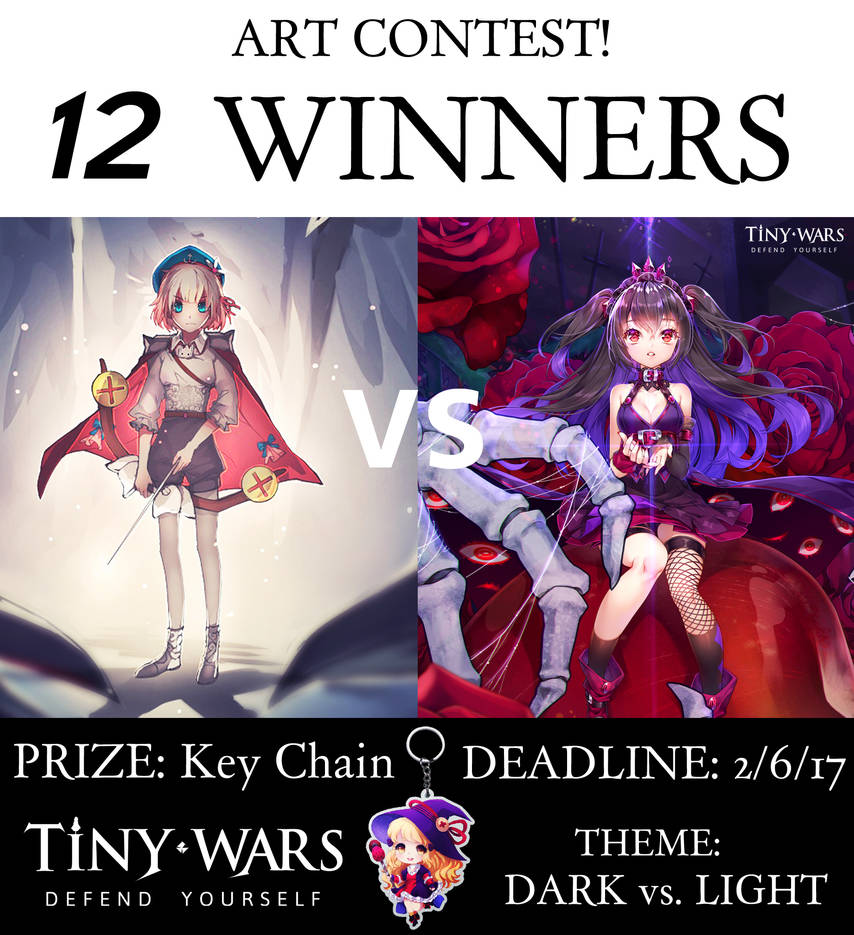 CHARACTER REFERENCES AND INFO
If you're looking for references of our characters and some background of the story, then you should visit
this page
.
OFFICIAL CONTEST RULES AND TERMS
Official rules and terms and conditions can be found
here
.
Make sure you read the official rules!
BONUS KEY CHAIN GIVEAWAY
We're going to enter you guys in a raffle for sharing this DeviantArt journal. If you share it and post a comment on this journal saying that you shared it, we will enter you in a random drawing for a bonus key chain. We will do this in 5 days, so hurry and share! We'll do the drawing after 1/22/17.
Thanks everyone and good luck!