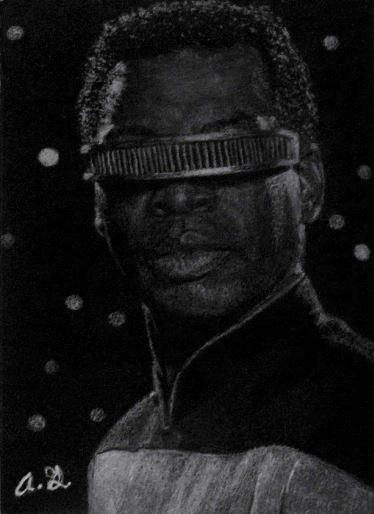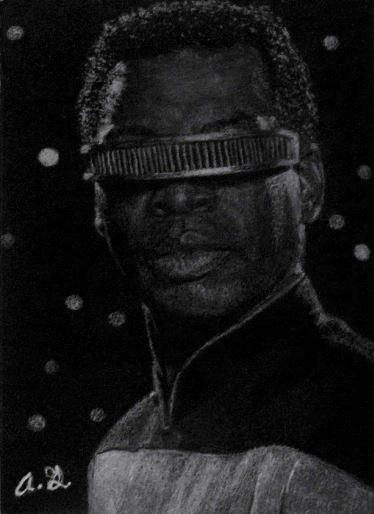 Watch
Geordi La Forge (Star Trek: TNG) in white charcoal on black paper in Artist Trading Card size. My first charcoal drawing. I'm not completely happy with it as I made lots of mistakes so I hope to improve.

This is an amazing piece, if there are mistakes I certainly can't see them. Great job!
Reply

White charcoal! That's awesome!
Reply

Reply

Reply

Reply