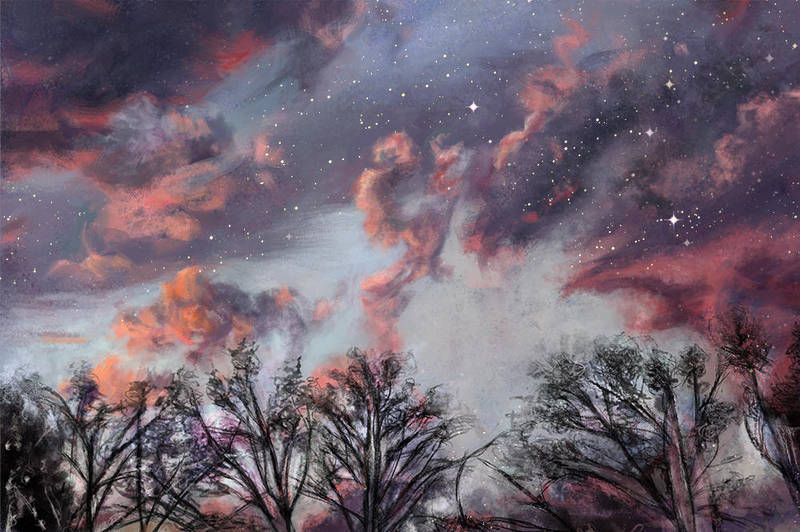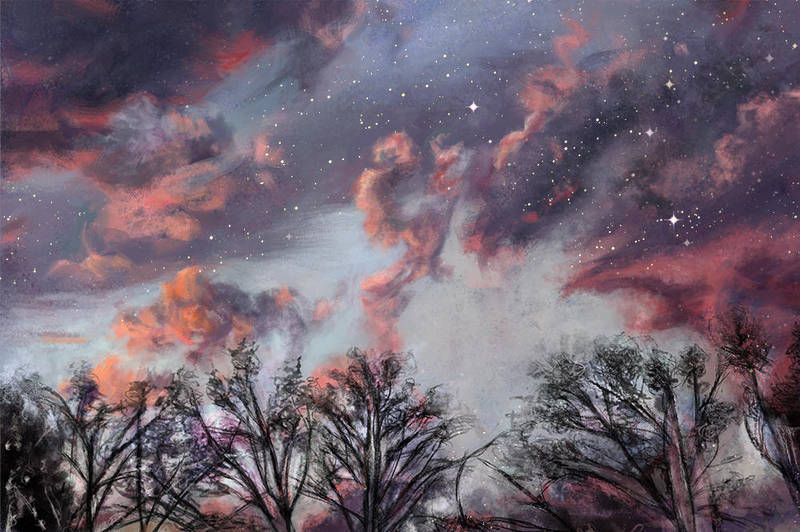 Watch
When I first saw this painting I immediately fell in love with the colours used in this. The way how the different hues mix along with the night sky, plus the detailed drawing of the barren trees, makes this painting really relaxing to see. The additional stars are also a nice add, and the whole thing gives me a realistic night sky vibe. The clouds are also nicely made, they look very realistic and add a dreamy feel to the art. The different shades of blue mixed together is nice too, although it could be mixed more better. Overall this painting is great and, keep up the great work!
The Artist thought this was FAIR
4 out of 4 deviants thought this was fair.
Oooh and I can see why too.
Okay let's start with the palette, epic. Really strikingly remarkable. The hues' transition in the clouds, from the clouds to the sky and from the sky
into a little bit in the trees is really beautiful. The twinkling stars are a gracious touch, even though the scene looks more like dawn to me rather than dusk. I'm really intrigued by the little white portion on the right, occupied by trees. It is light? Is that from the scene began perpetually? That is a really interesting part. Overall, the ambience of the drawing is magical, and yet it seems...normal. And that isn't bad! You managed to capture the natural so....easily. Fantastic work.
The Artist thought this was FAIR
1 out of 1 deviants thought this was fair.