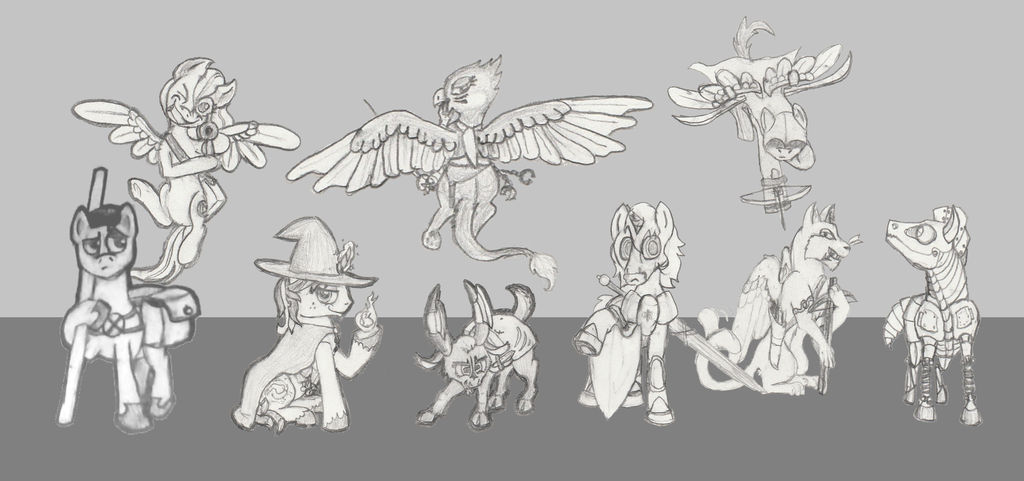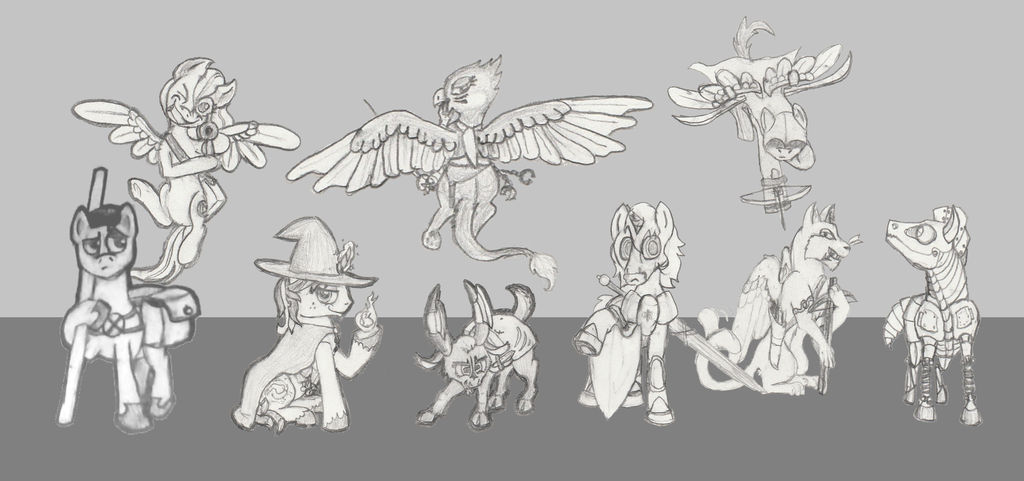 Watch
Wondering what all these sketches were for? It was for a group shot all along,
mwaaaahahaha!

Still a work in progress, no idea what to do for a background, but enjoy seeing the whole gang together~

Character designs by players, interpreted by me.
Sketches by
Sunnybrook1

Wow, those are some really cool character designs!
Reply

Oh man, this looks amazing so far. Considering we're just one character short from moving on to phase 2 for this image, seeing every(pony) vectored like this is going to be nothing short of fantastic.

Hell, we add a nice background for the vectored version of this, and it could make for an awesome poster, as well.

Anyway, keep up the awesome work, "Muna". I'll certainly be watching this as it continues developing.
Reply