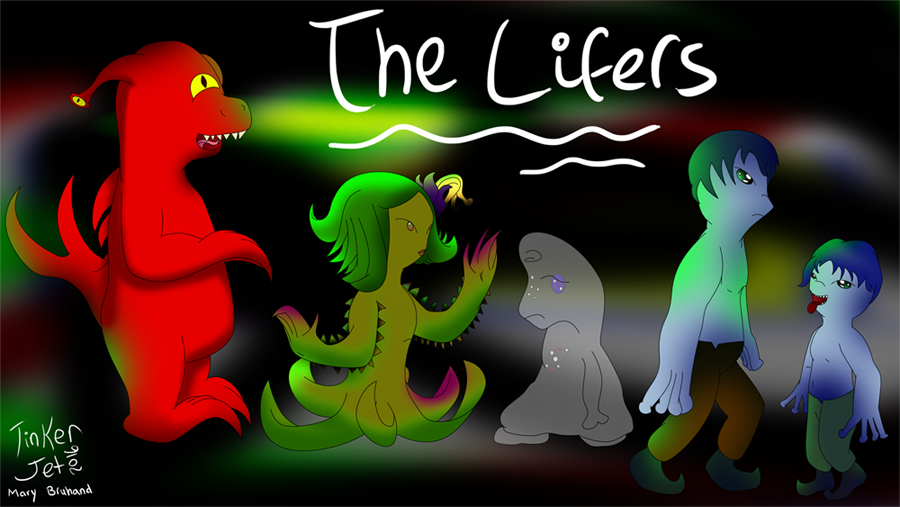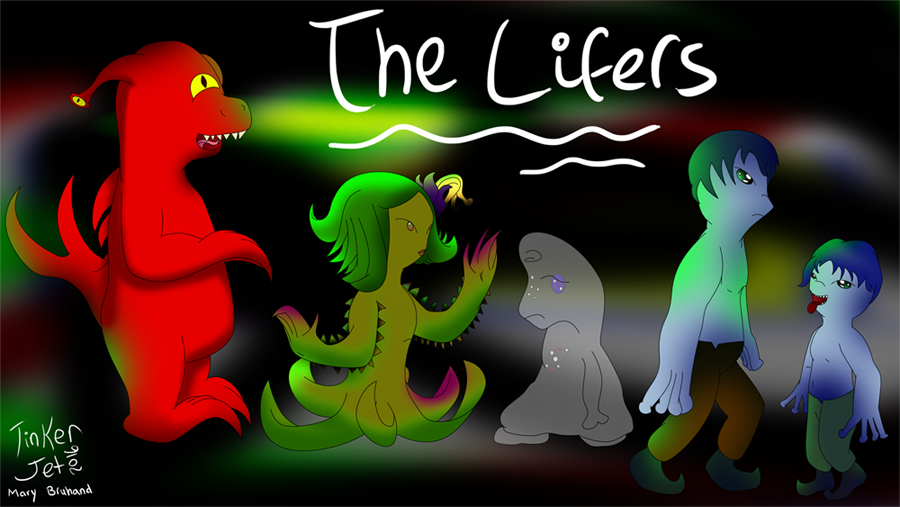 Original characters in all of their coloured glory.
You don't know anything about them other than what they look like and their names: Elegz, Leeshee, Hatché, Zilick, and Mycloid.
Are you prepared to learn more about them?
If so, keep an eye out because they will soon be invading an Ask Tumblr near you.
askthelifers.tumblr.com/
(It's nothing special right now, obviously, but it will be inundated with art soon enough if you wish to start following now.)
Go show some of my extremely talented cast members some love while you're at it:
LeafFox
(Leeshee)
comedy17
(Hatché)
jaredjlee
(Zilick)
Premium Content includes:
- Line Art
- Poster without any writing. May be used as a desktop wallpaper. (4K resolution.)