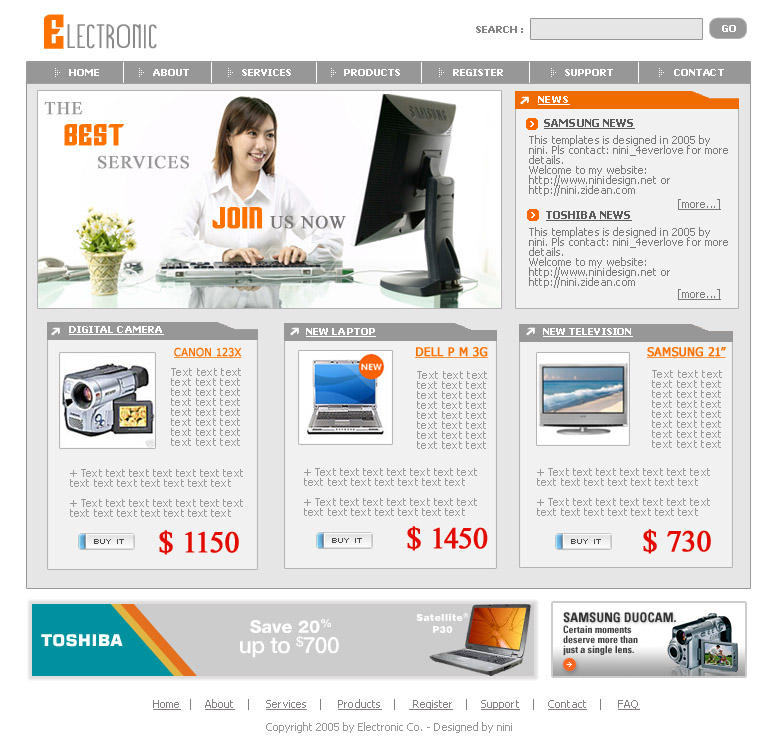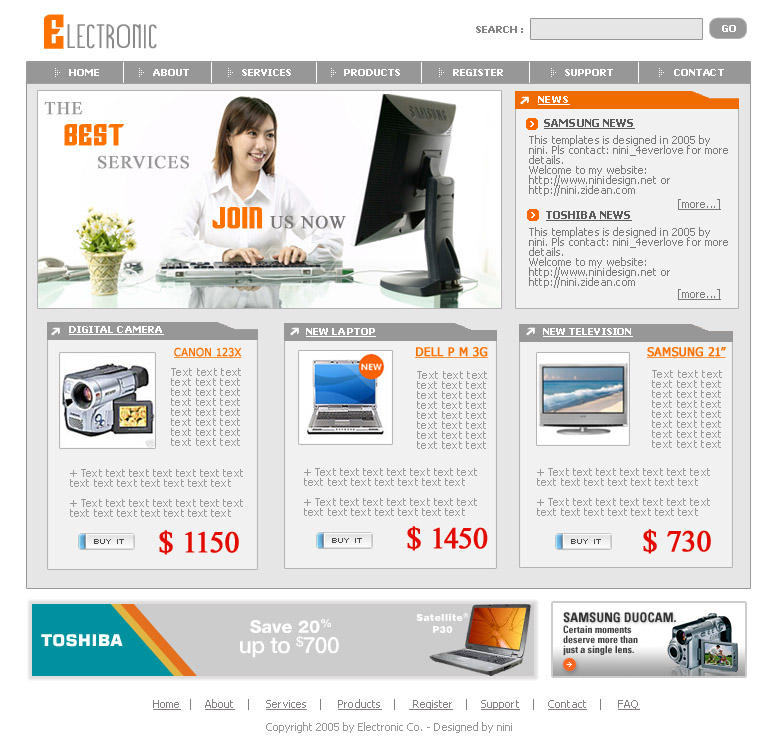 Watch

Oi, very lovely layout. The colors go together nicely; and I love the fonts you used... o.o
Reply

The design in very clean and simple. You can easy find what you want.

Reply

So good friend.I like this one.Clean and clearn .

.
Like this style.
Reply

hey its cool layout ...
I like the color selection and the fonts for the electronic..
/\/ICE \/\/ORK M8!!

Reply

good layout

Reply

Agreed xdreamer

I think this is a very nice design and all, but it looks a bit generic, like all the other private computer retailers.
Reply

Get rid of the jagged parts of your boxcaptions :-] Else it looks professional and clean. Good job :-]
Reply