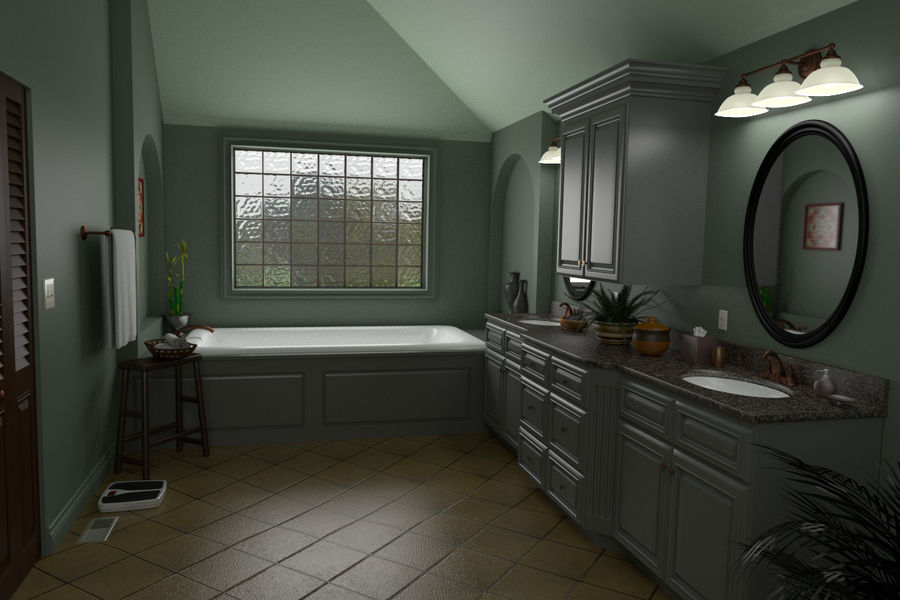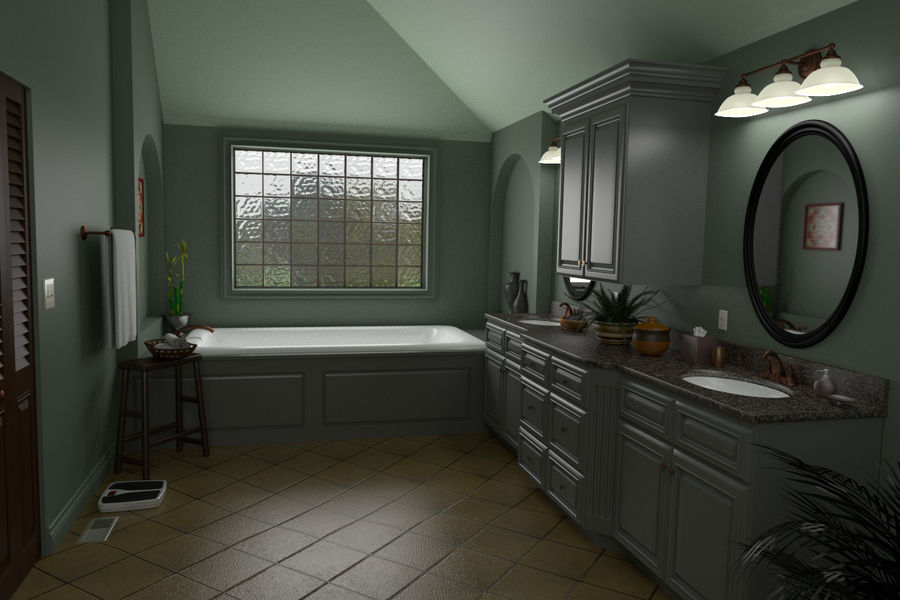 Reply

Great render, I especially love the window's material

Reply

A lovely piece of work.

I especially like the way light is diffusely reflected from various surfaces -- the walls, the floor, the ceiling. It produces gradations of light and dark that, to my eye at least, are utterly convincing.

The reflection of the painting on the wall, in the mirror opposite, is a nice touch.
Reply

Thanks. Lot's of trial and error involved in this one. Particularly the lighting. Cycles lighting setups can be a hair-pulling experience.
Reply

Yes, I was thinking myself that there must be a lot of trial and error in it. Especially in finding a camera angle such that the reflection of the painting in the mirror is visible; maybe even adjusting the dimensions of the room so that such a camera angle is even possible.

Anyway, again, nice work.
Reply