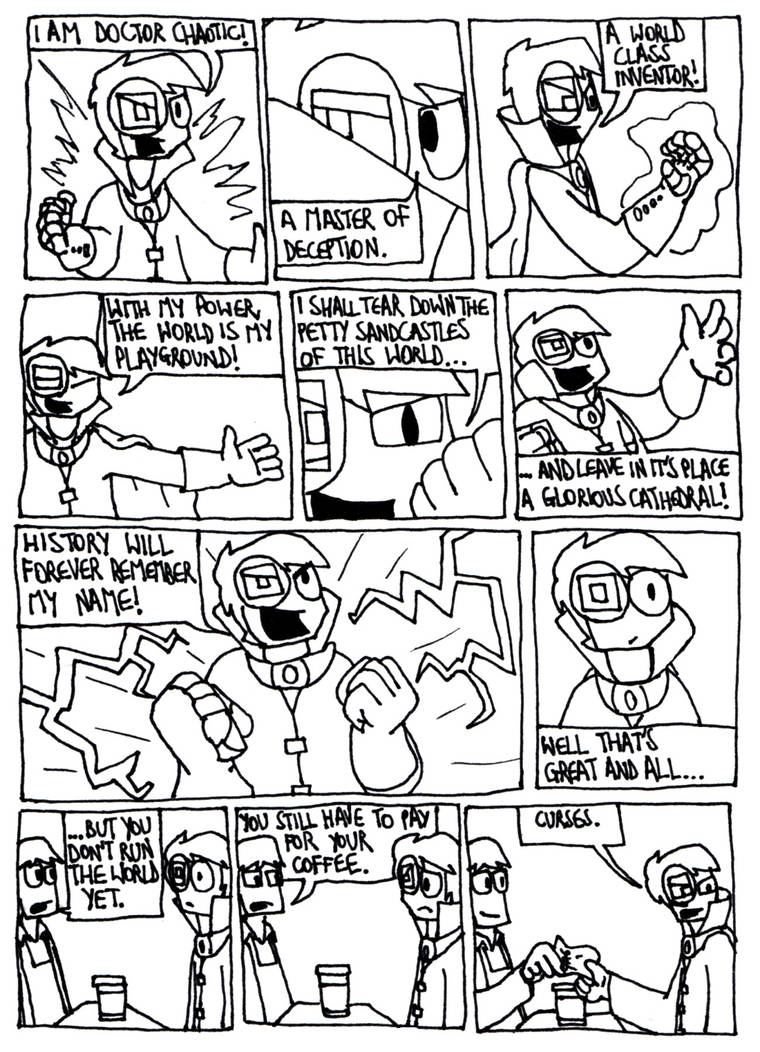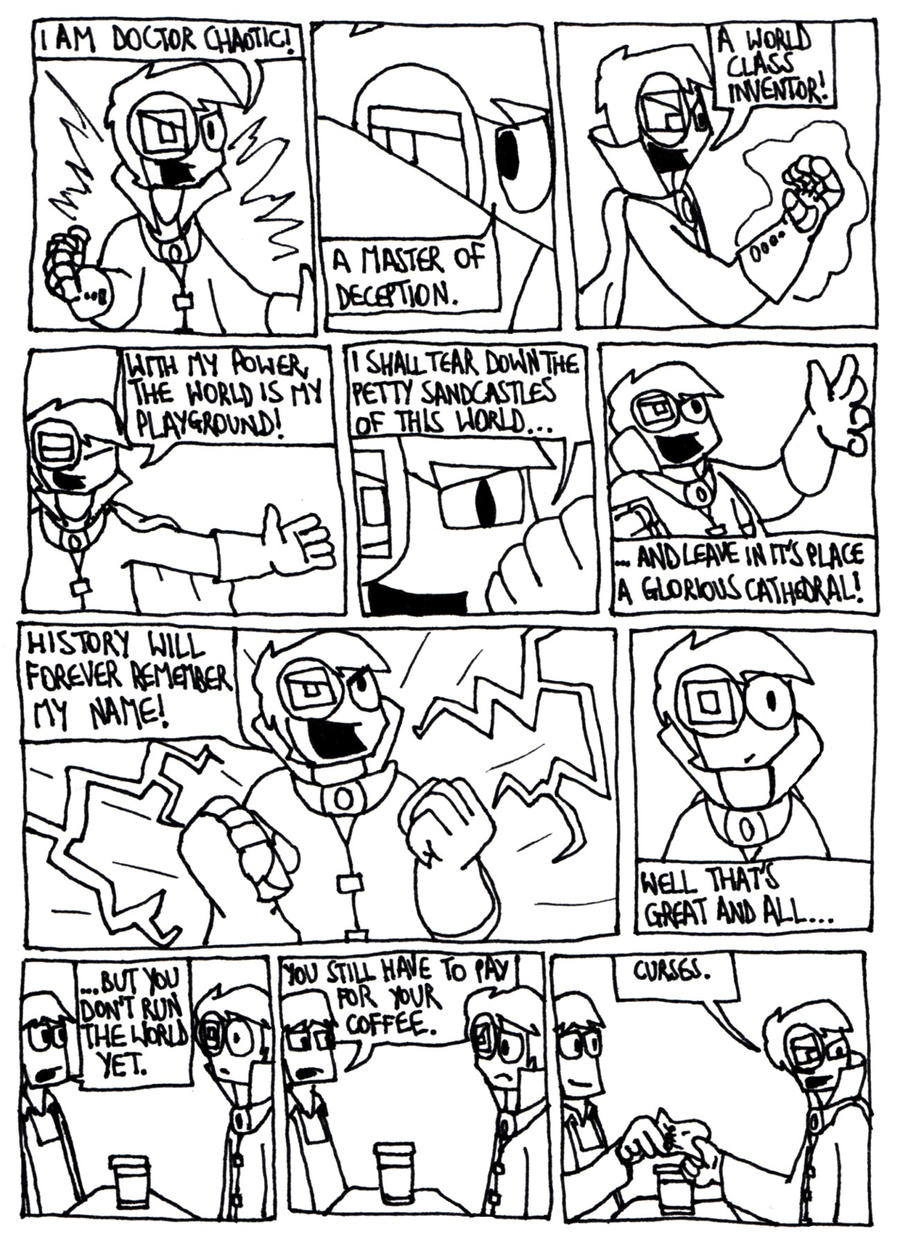 Rick and Rooster.

This is another idea I had that could be expanded into an episode. Dr Chaotic has all the equipment and the knowledge to be a world-class supervillian, but he just can't quite get the whole "evil" thing right. If I built this up into an episode, it would probably hardly feature Rick and Rooster and just focus on Chaotic botching a bank robbery, failing at a hostage situation, and just generally being kinda sucky at being bad.

Anyone here heard the Eddie Izzard "Death Star Cantina" bit? Yeh, the bank robbery would happen a bit like that.

"That'll be seven dollars"
"SEVEN DOLLARS! DO YOU KNOW WHO I AM!!!???!?!"
"....................no?"
"*Insert monolouge*"
"k."

X'D
Reply

Basically!

I should remake this comic for what I'm putting together at the moment...
Reply

Reply

Hell yeah! Go for it, my man!

Reply

Noice!
I'll let you know when I've done the did!

Reply

Just been looking back on old Chaotic stuff when I found this thread. You ever get round to that action-goober art? X)
Reply

I've been really buzy lately, but I still have the unfinished drawing on my laptop.
I'll get back to it soon actually, as my shedule is clearing up a little

Reply

Please do!

Reply

"You may have won this one coffe shop..."

"Next time.... NEXT TIMEEEEEEEEEEEEEEE"
Reply

LOL!
awww he looks super badarse!

>w<
Reply

Yay Doctor Chaotic!
I'm a fan already.

Reply