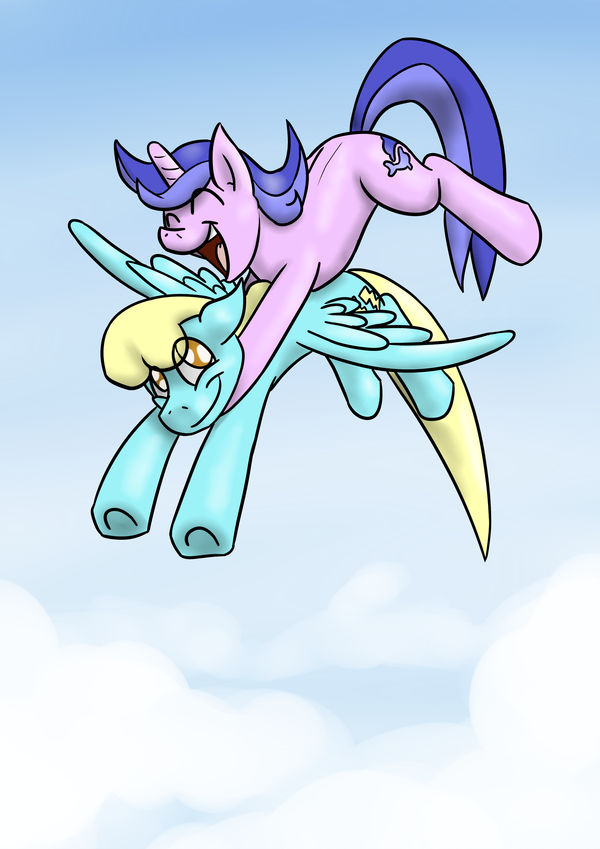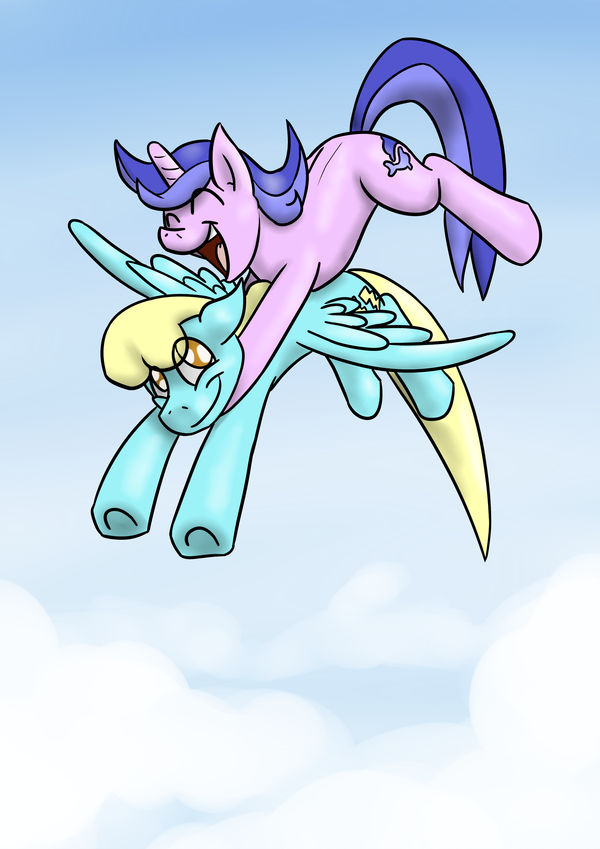 Watch
Another $15 commission for

, this time of Sassaflash taking Sea Swirl for some fun in the clouds. Sassaflash is used to this flight stuff, being a pegasus and all, but she does it for Sea Swirl because she knows just how much of an adrenaline rush it is for her unicorn partner. Fun times!
The background was originally just going to be a transparent one like usual, but it felt way too empty without a ground shadow and needed something. It was pretty simple and made the picture 10 times better, so hey, why not.
Enjoy the cuteness!


Hold on tight Swirly! This is crazy amounts of cute here, Sea Swirl looks like she's having a great time

I really like what you titled this one too, what a fun title. Thanks again

Edit: forgot to mention how much I like that sky background you drew. Definitely makes this peice 20% cooler

Reply


Glad you like it! The title just popped into my head, and I knew instantly that it had to be that. It just works so well.

Reply

Reply