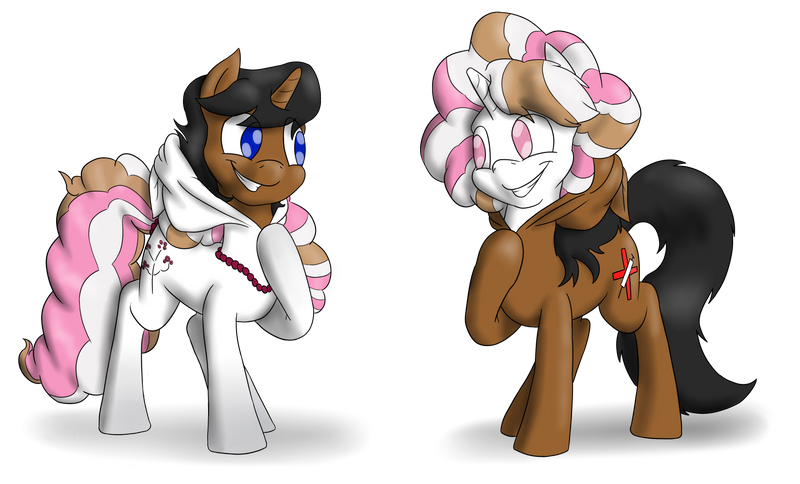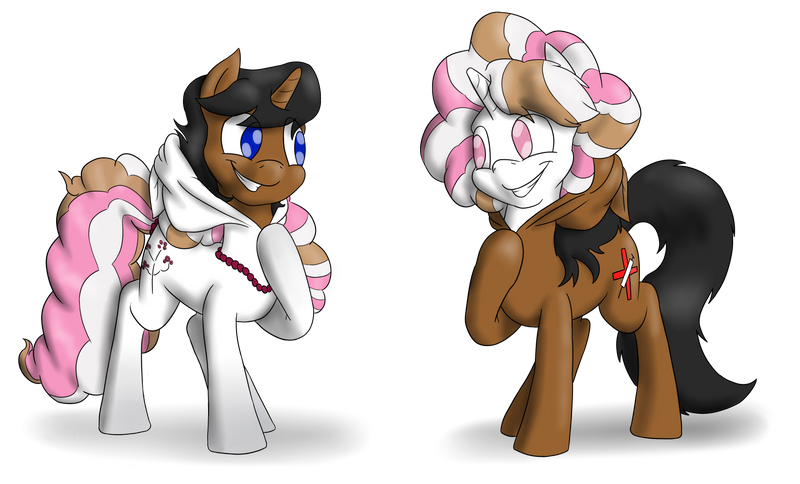 A commission from

of their OC, Nurse Haywick, and their friend's OC, Pink Pepper, hangning out in Pinke Pie style costumes pretending to be each other. It was interesting trying to work out how Pepper's massive hair would bunch up when half-stuffed inside a skin-tight costume, but I think the end result works.
But yeh, enjoy some costume fun cuteness!


I really like how you draw poniez c:
Reply

Thanks!

Let me know whenever you want another commission done

Reply

I remember that Spongebob scene.
Reply