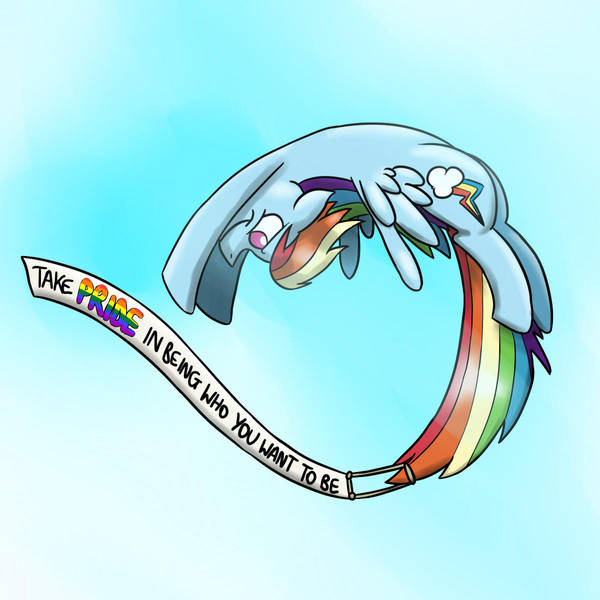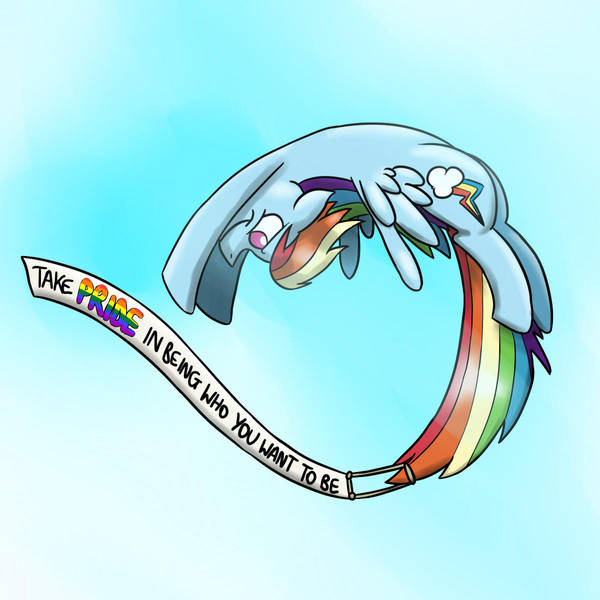 Watch
"So shine your light so bright that all can see,
Take pride in being whoever the fuck you want to be"
- from
"What If Punk Never Happened" by The King Blues
"Sometimes it's like an uphill climb,
But I'm right by your side,
And that's what we call pride."
- from
"Pride" by Grace Petrie
I couldn't decide between the Grace Petrie and King Blues song quotes, so I just chose both instead. I feel a lil out of touch with the brony fandom these days - is Rainbow Dash still the LGBT flag bearer character in the fandom? I remember the early days where she was just assumed to be the one character who was definitely gay while everyone else was debatable, hence the "shipping Rainbow Dash with everyone but the kitchen sink (until someone actually did that)" thing. Either way, I figured if anyone of the mane six was going to take up the issue of LGBT rights, it would be the one who's signature move is creating a massive rainbow.