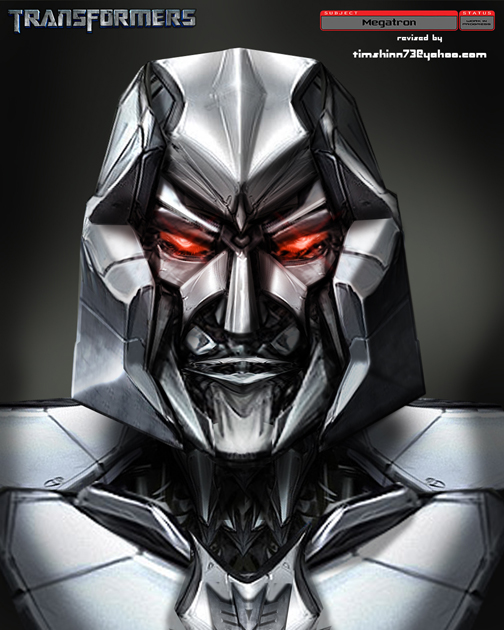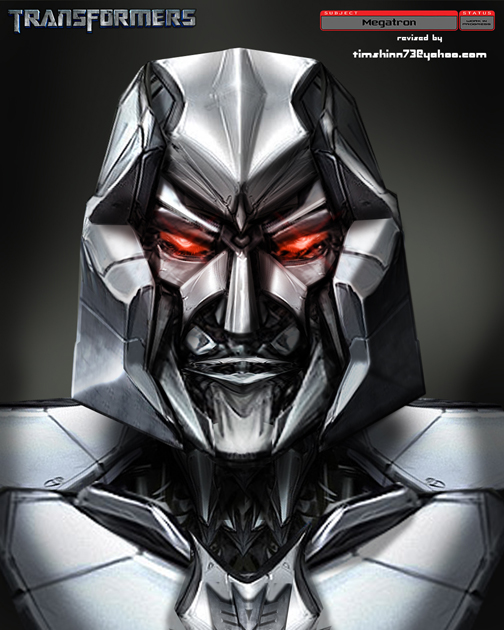 Watch
Here's one more go at trying to find a little G1 love in the TF movie Megatron design. All photoshop. Took about an hour or so. Thanks for taking a look!

EDIT: tweaked the nose, lips and chin a tad. Lips were just too big. Thanks!

2ND EDIT: A few more tweaks on the face and helmet. Thanks again!

3RD EDIT: Last one. Or is it?

EDIT: Reworked the top of the head/ helmet. Too small in earlier versions.