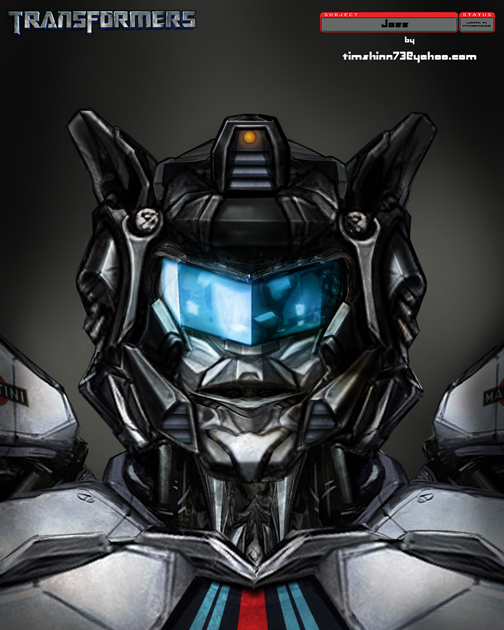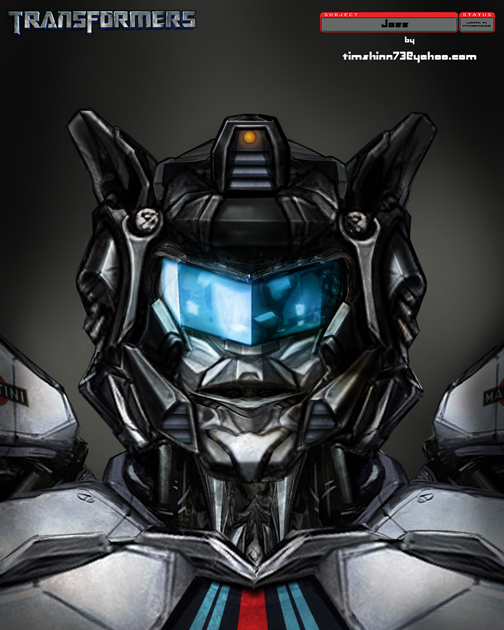 Watch
Just messing around. Thought I'd try my hand at a movie style design of one of the bots we haven't seen yet. I'm sure this isn't even close to what we'll eventually see. Just thought it might be fun to give Jazz a try. Jazz has always been a favorite of mine. It was my little brothers 1st TF, if memory serves. Hope I did him justice.

Photoshop with a quick pencil sketch to help hold it together. About 2 hrs.

Thanks for taking a look and for any thoughts you'd like to share.

EDIT: Updated the visor a bit.