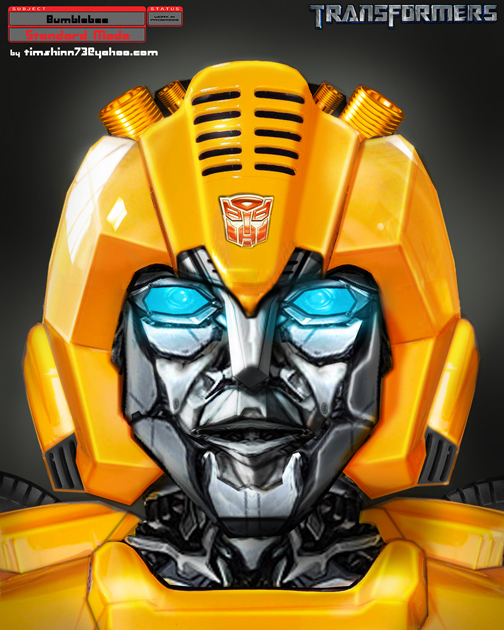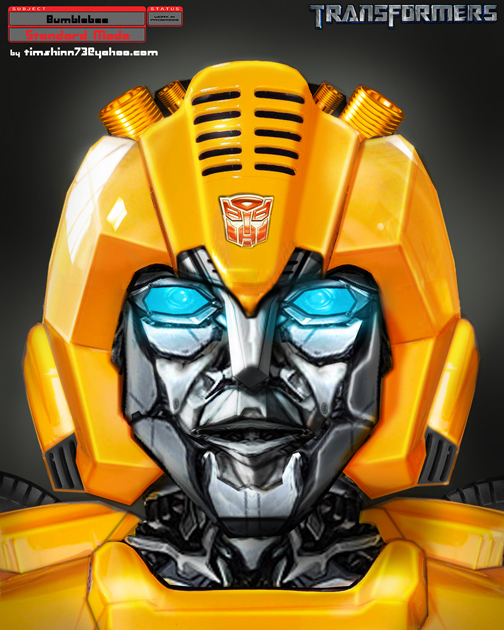 Watch
OK, here's the first of 2 Bumblebee heads. I tried to get some of the familiar hex-shape from the G1 cartoon BB in the face while also trying to give as many options for animating the eyes and mouth as possible.

This time I decided to start with 2 designs in mind. I'm not totally into the whole "battle mode" thing yet, but I haven't seen the official finished product, so we'll see.

I'm curious to hear what you think. I value any thoughts you'd like to share. Thanks for taking a look!

Photoshop. About 4 hrs

EDIT:
Lengthened the face. Trimmed some baby fat.