I am currently available to do Art Commissions and open to everyone who has a request. Send me a note if you have an idea you want me to create for you.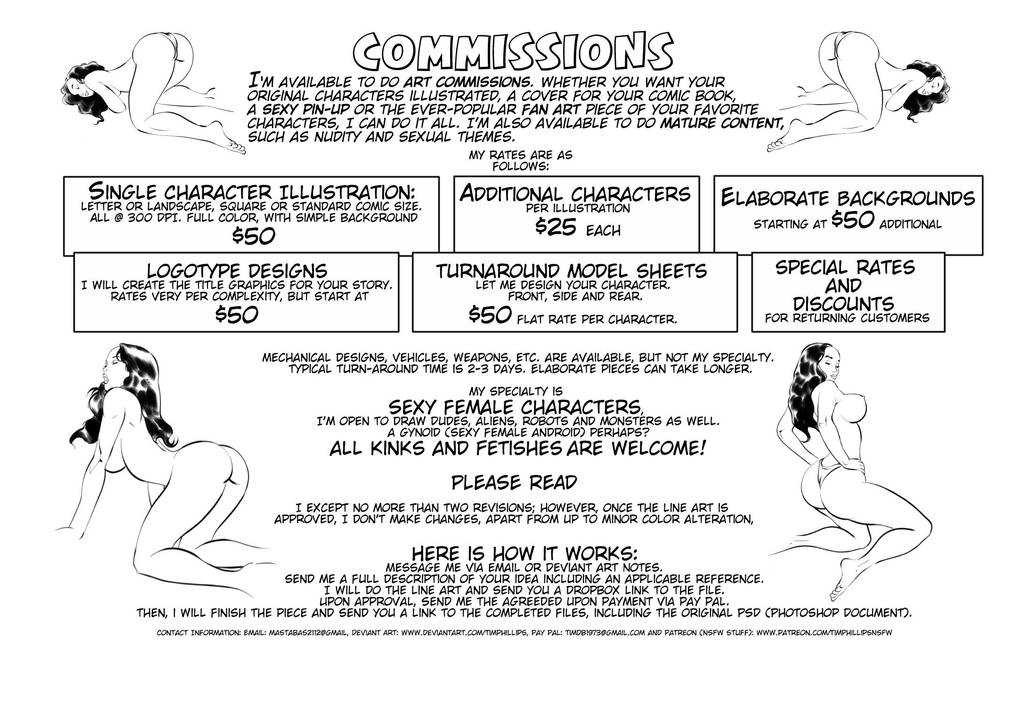 Also, I am creating
NSFW
content on my
PATREON
page. Come check out my naughty stuff and join the fun!
NEW!!! I am hosting a LIVE CHAT on discord for my $5 tier Patrons on PATREON. I will be available to answer questions, talk shop and will be working on a new piece of art live via screen share. Click on the link below and follow it to download the Discord App and don't forget to subscribe to my Patreon so that you will be added to the server.
www.patreon.com/posts/21120815
Here is my contact information:
Email: mastabas2112@gmail.com
Deviant Art:
www.deviantart.com/timphillips
Patreon:
www.patreon.com/TimPhillipsNSF…
Pay Pal: timdb1973@gmail.com