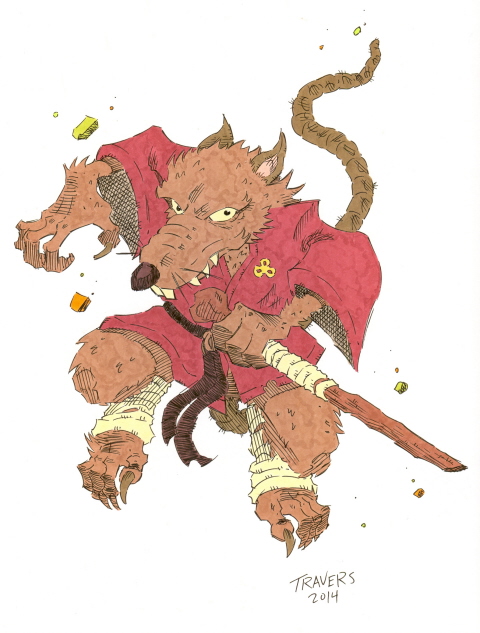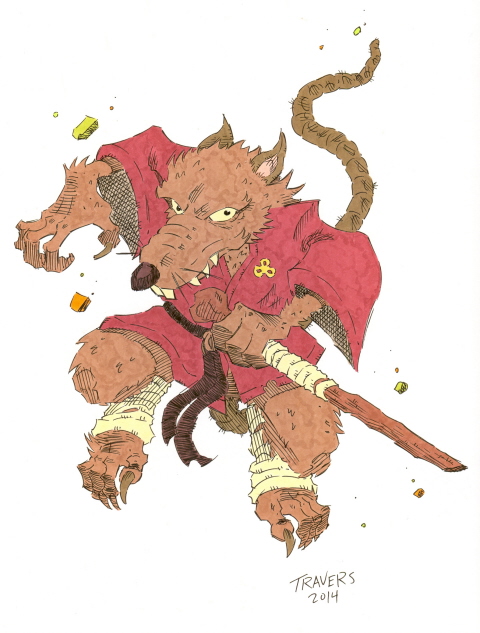 Watch
This started out as a lunchbreak doodle requested by a friend and follower on Instagram. I liked the sketch and pushed it through to finished colors.
Join in on the sketch request fun and other creative coolness, follow me on twitter @tommytravers and on Instagram @tomtraverspics
I updated my blog today too, www.traversart.blogspot.com
Thank you for visiting and scoping the art. Hope you dig my rendition of the ultimate teacher of ninja teens.

Nice.
I love Fred Wolf Splinter, he of the canned wisdom and Magic Pants.

Reply

wow, nice version of splinter! Nice color job on this too, man.
Reply

Really love the style and colors of this Splinter.
Reply