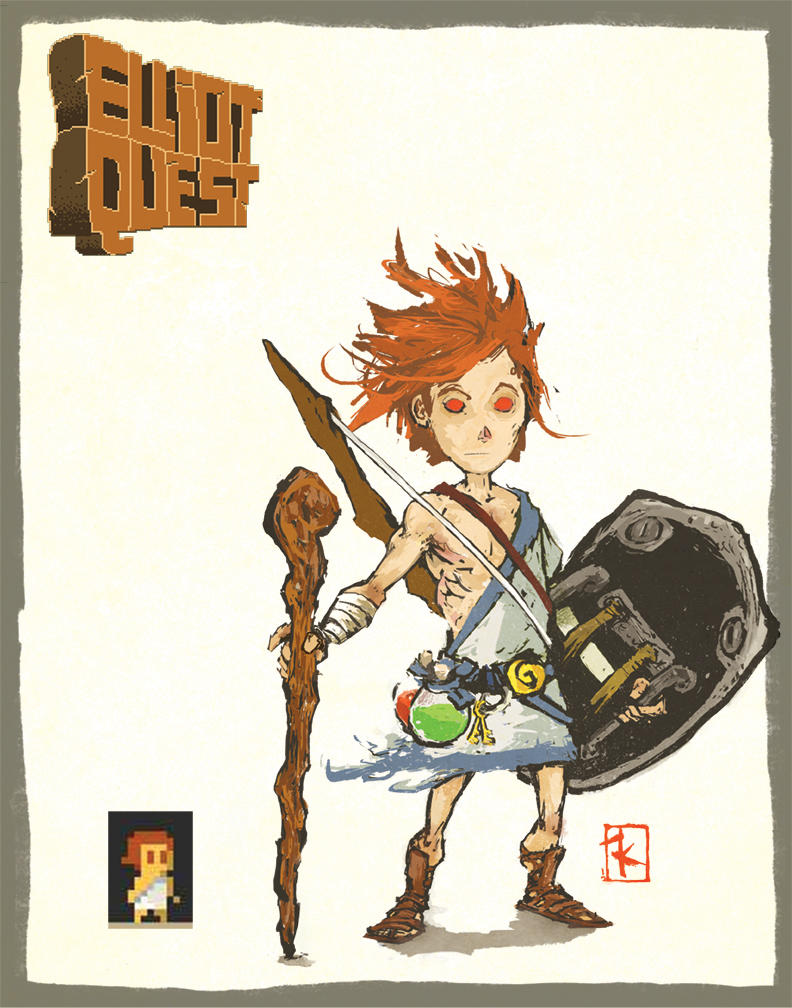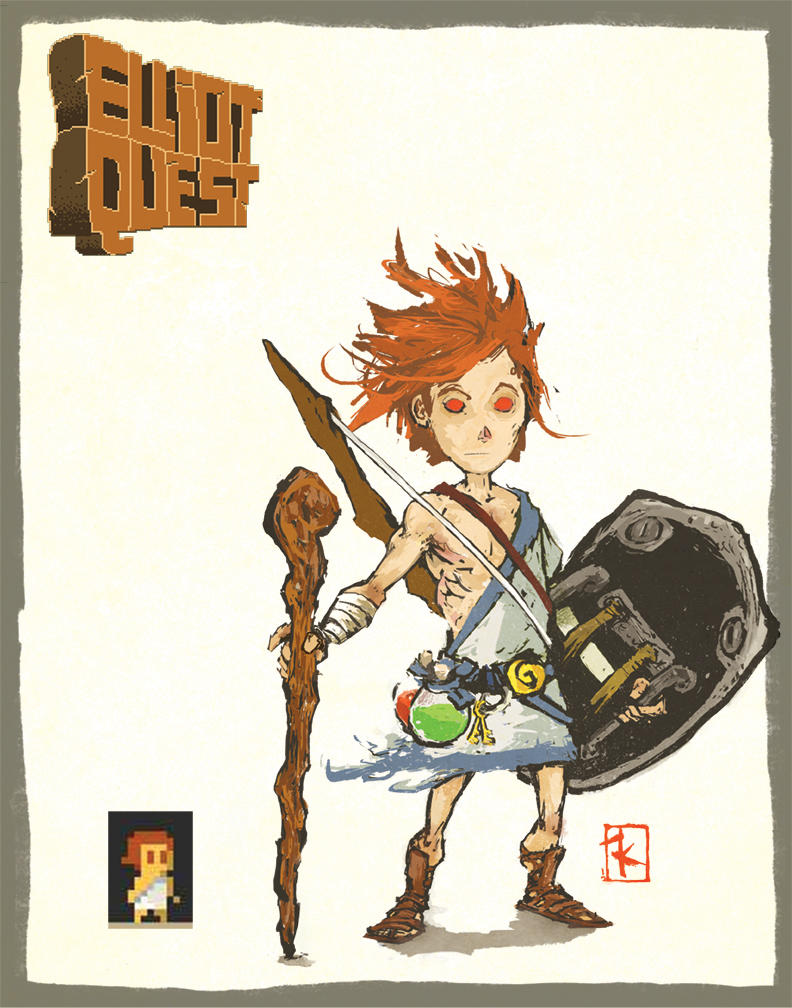 Watch
Hey everybody! Good news! Here is a little teaser for a booklet that will accompany the wonderful and truly epic ElliotQuest! I am working with the developer (just one guy!) Luis Zuno at Ansimuz Games.
A Wonderful guy with an amazing gift to share with all us gamers.
Here's a shameless plug for the Kickstarter that will be ending really soon, and it's very close to reaching it's goal.
Check out the video, and the pledge rewards are really cool! At any rate, I wanted to share this pic and the game.
I hope you are all well! Cheers! Check out that KickStarter!