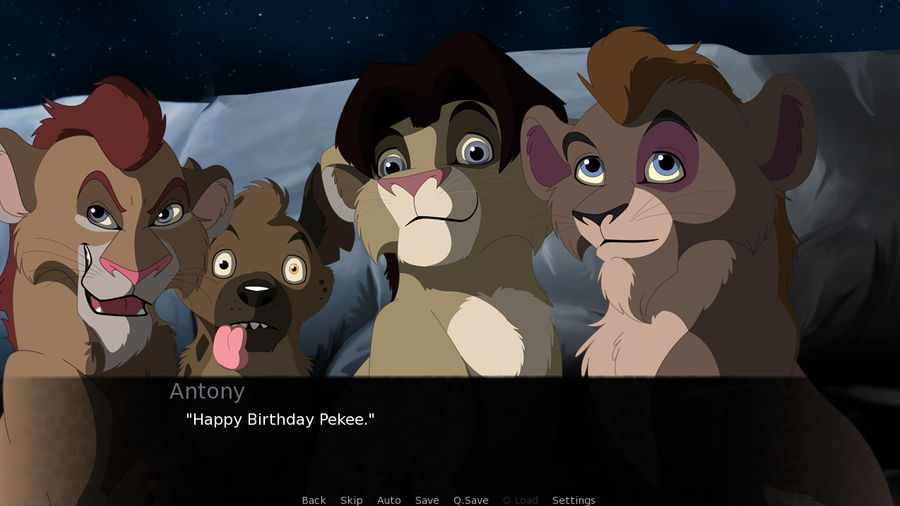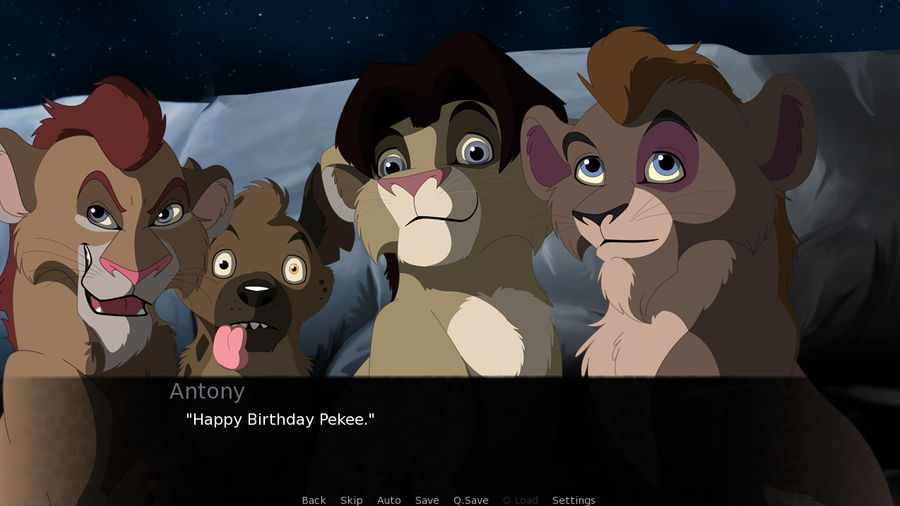 Watch
The full version of my game is finished and ready for download if anyone is interested. The demo is also still available for those who enjoy that as well. You can get either of them here:
timitu.itch.io/levars-life
(UPDATE: Both Mac and PC have an updated version of the game file are ready for download. Sorry for the inconvenience. If you got it before this time you may want to re-download but you do not have to. It will just be missing the name of one of the characters in a few spots. If you started make sure to keep a copy of your saved games and you should be able to move them over without much problem.)

(It is my first game so go easy on me. It was pretty much only myself and a couple of other people working on it. I learned a ton, and I do feel future projects will be a lot better. But for now those who like Levar have at least a little glimpse into his younger life. Also if you play and finish the game let me know what ending you got.)

I thought I have shown most pictures from when they are cubs. But none from them as teens. So here is a screenshot taken of them in their adolescent forum.

I really need to get to this one of these days

Reply

It will be around for a long time I think.

I am going to try to get around to doing a let's play of it for YouTube, and than maybe putting the story up here on DA. I just have to figure out how I want to go about doing it. I want to get it all out there in every possible way for people before the next chapter of my comic comes out.

Reply

Congratulations!!

Yay, I have the Good End!! Amazing work my friend. Very well done!
It looks a bit like old slide strip films of my childhood, I always loved them.
Deal with the devil, oh my... The story touched my heart, especially this moment with Nzuri at the end.
I knew it will worth waiting!
Reply

Awww yay. That is so neat. I am glad you enjoyed it. Sorry it took so long to get over here. I was taking a bit of a break from most of online stuff. But this makes me so happy to hear you played it and got the good ending too.
That is neat to hear, I randomly got into a few games like these back when I move back to Canada. It was cold and depressing with nothing to do. (Compared to life in Orlando, Florida.) So they really cheered me up. And then one day I was like "I want learn how to make these." So I did.

All three endings really have an emotional side to them. All have to end somewhat the same, since Levar is in Nora's story and Moson's story the way he is. But I wanted to try to allow the choices made to help determine just how that ending happens.

Reply

QUICK NOTE... GAME IS DOWN FOR A BIT. Those that did download it, the game is missing the one Hyena's name. LOL If you want you can download the new version it should not effect your saved games though feel free to back them up before you download it. It wont break the game but the name will not appear for the hyena character. I will get it back up and running very soon.
Reply

Reply

Awesome. I am not sure if you got the old version of the game or not. But there is an updated version up. All that fixes is one of the characters names not showing up a few times at the end. It won't break the game but can be a bit weird.

Reply