So before I start want to mention to please check the second half of this journal. I have a question.
But to the main computer update stuff. February was a busy month with work and I got a lot more hours than I normally have been getting. So currently I have enough money to get the computer fixed. But March is going to be insane as well. I was originally planning to go away for work in February but it is actually going to be in March now. I have the dates planned and booked so it is pretty much set in stone now that I am going away around the end of the month. So because of this I am going to take my computer in when I am going away so that when I come back home the computer will be ready. I will have to put everything back on it and that will take a few days but I should be able to be back to normal by April 1st. (I will be around before that I am sure but I am going to try to have everything ready to go by then.)
I will be around a bit more this month when I find time. I don't know if I will post much as I will have a very busy work month this month. But if I do I will add it.

Also as long as my computer has no problems in it's time getting fixed I would like to do a mini secret santa in April as well as finally take some art trades. Over this month I am going to try to prepare some of that.
I put all my new pictures from February into one picture... here is that one plus the few I posted in scraps recently in case anyone missed them and wants to see them.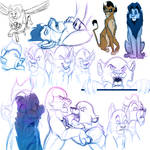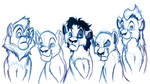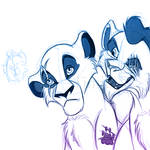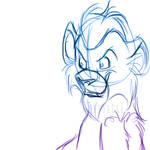 ---------------------
(Edit - March.16th 2019: Here is two more from March that I have posted. Unfortunately time has just flown by. I leave next week for work stuff. As said above I will be back around the end of the month. Hopefully with a fixed computer. I already have the amount planned to save up and more. I am just doing a quick post of these two pictures. I will reply to comments and all that when I am back. I hope everyone enjoys the rest of March. Also I think I will talk more about the idea below in the April journal or at least have a link for people to go see more about the idea for those interested. If you are just seeing this and interested feel free to comment or something to let me know. It does not hold you to doing it. Just lets me know that it is worth mentioning and perhaps how I will go about doing it.)


---------------------
Question/idea:
I am just wondering if this is even a possibility. I do not have the ability to do polls on here so I have to ask. Would anyone on here be interested in taking part in a collab. I was thinking of getting many different short stories and putting them into a game. They could be a scene or two from a current story, they could be one you make up for this thing. What I am thinking is having many different styles both in art and in writing. (I will do the coding for it.) It would be like "
Levar's Life
" only your characters, your ideas. The finished game will be a bunch of short stories rather than a long one. (NOTE: It does not have to be about Lions, or even animals. If you rather do it on people you can, or any animals or anthros. Your story is YOUR story. You decide. Only thing is it has to be rating in Teen or All Ages.)
If anyone is interested please let me know. I will not go though with this idea unless there are at least 5 people taking part. (I will add as many people after that that want to take part as well but at least 5.) I will talk more about it next month. By saying you are interested you are not committing to doing it. It just lets me know if it is worth bringing up here again next month with more details. I will be around over this month to answer any questions you may have.