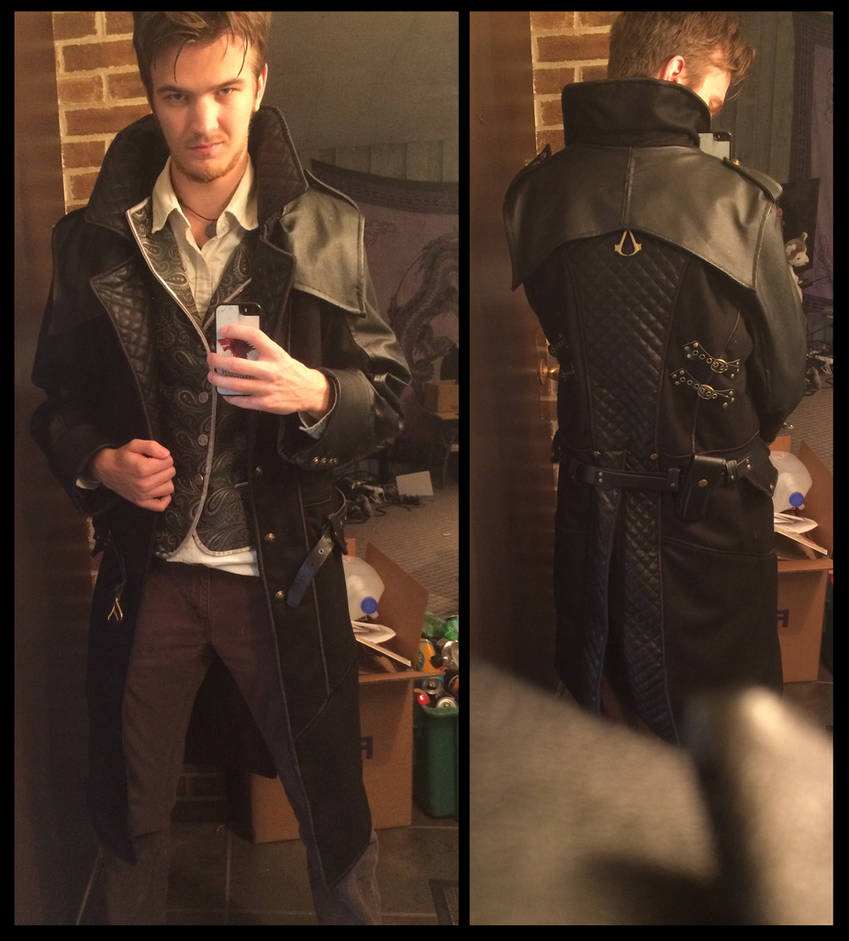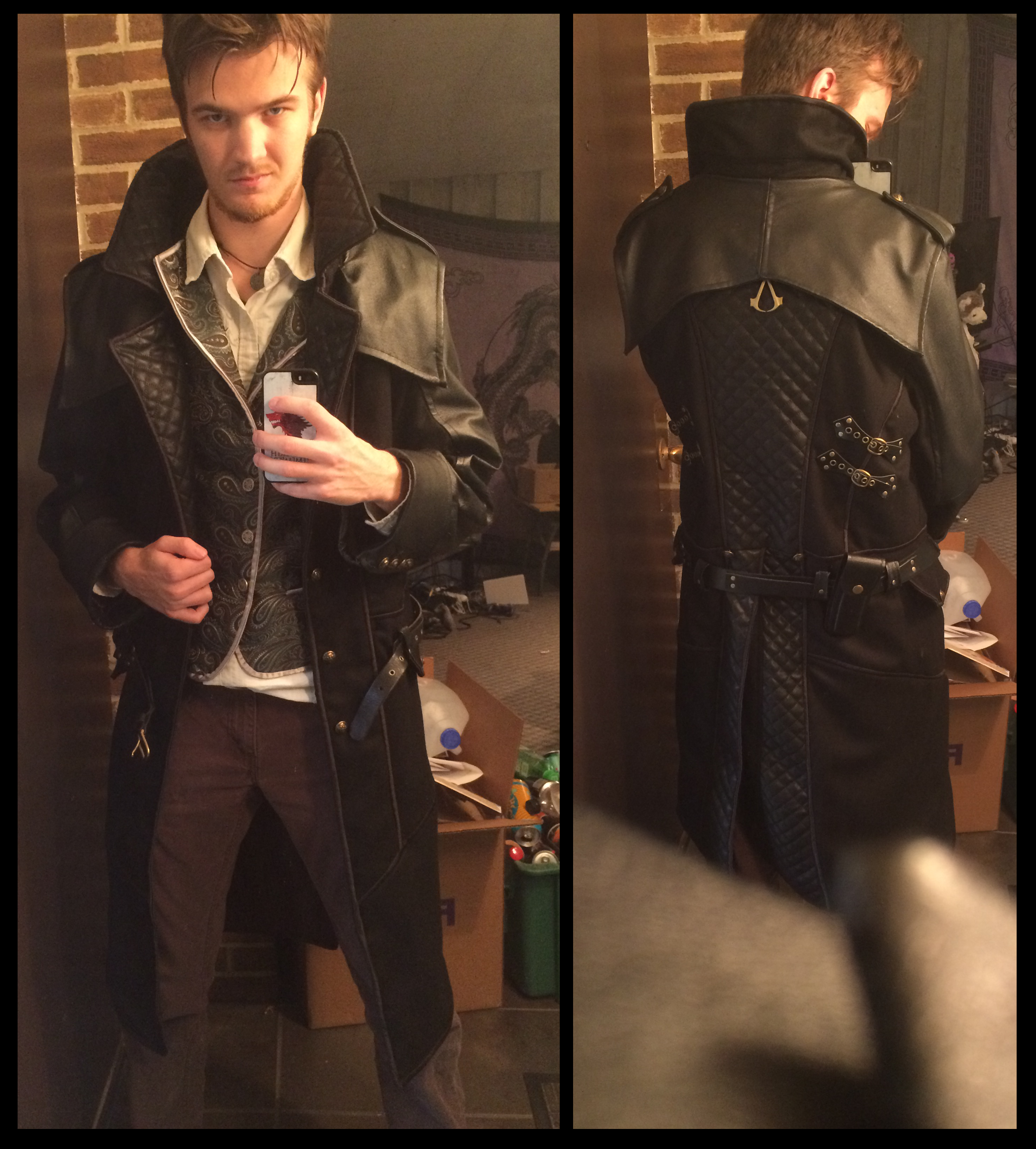 Finally got around to taking pictures of my Jacob Frye coat and vest! I finished them at the end of August, but I've been busy with schoolwork and making the coats for the Evie and Templar in my Youmacon cosplay group.
This is definitely my favorite coat I've made yet. I especially like how the collar and lapel turned out. I made it a bit bigger than my other Assassin coats, so it's a little baggy on me, but it's much more comfortable and easier to move around in. The looseness also means that the hood easily folds up under the collar/back area without being too uncomfortable or creating an unsightly bulge.
I took a few artistic liberties with the design, adding some elements from Jacob's leaked prerelease outfit
here
(specifically the four little belts on the side/back rather than the three asymmetrically placed ones, the Assassin logo on the back, and the leather shoulder piece being separate from the sleeves rather than directly part of the body).
Also, as you can see, I've gotten my hair cut so it's a bit more accurate.