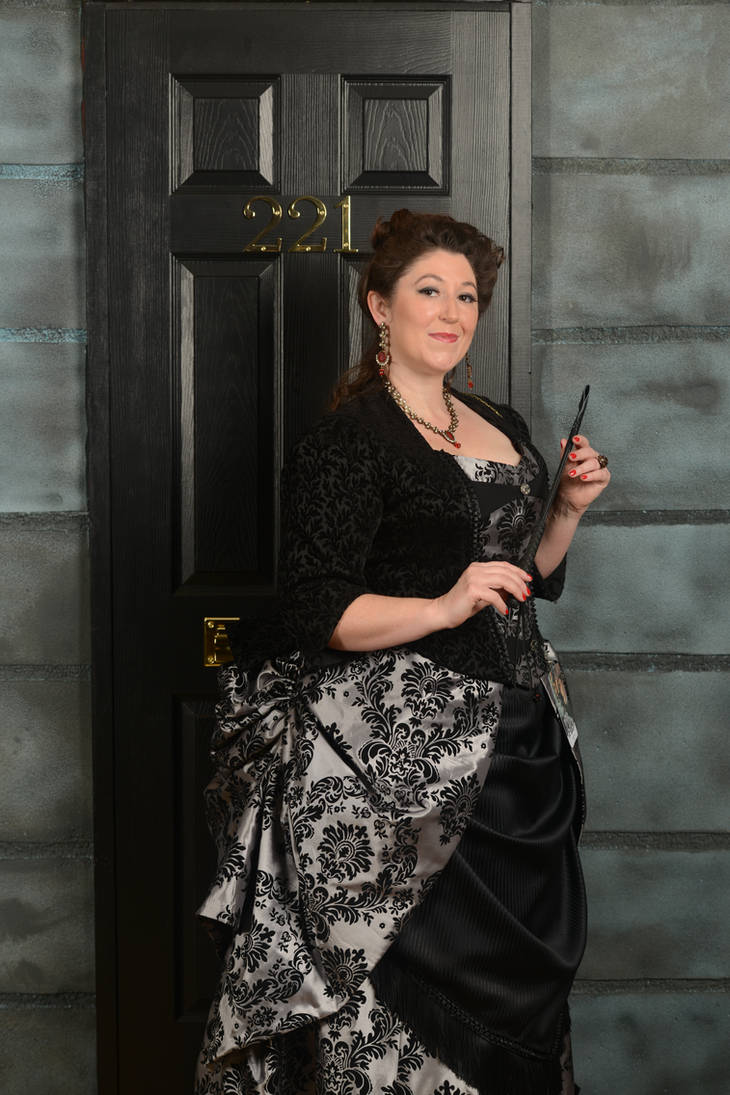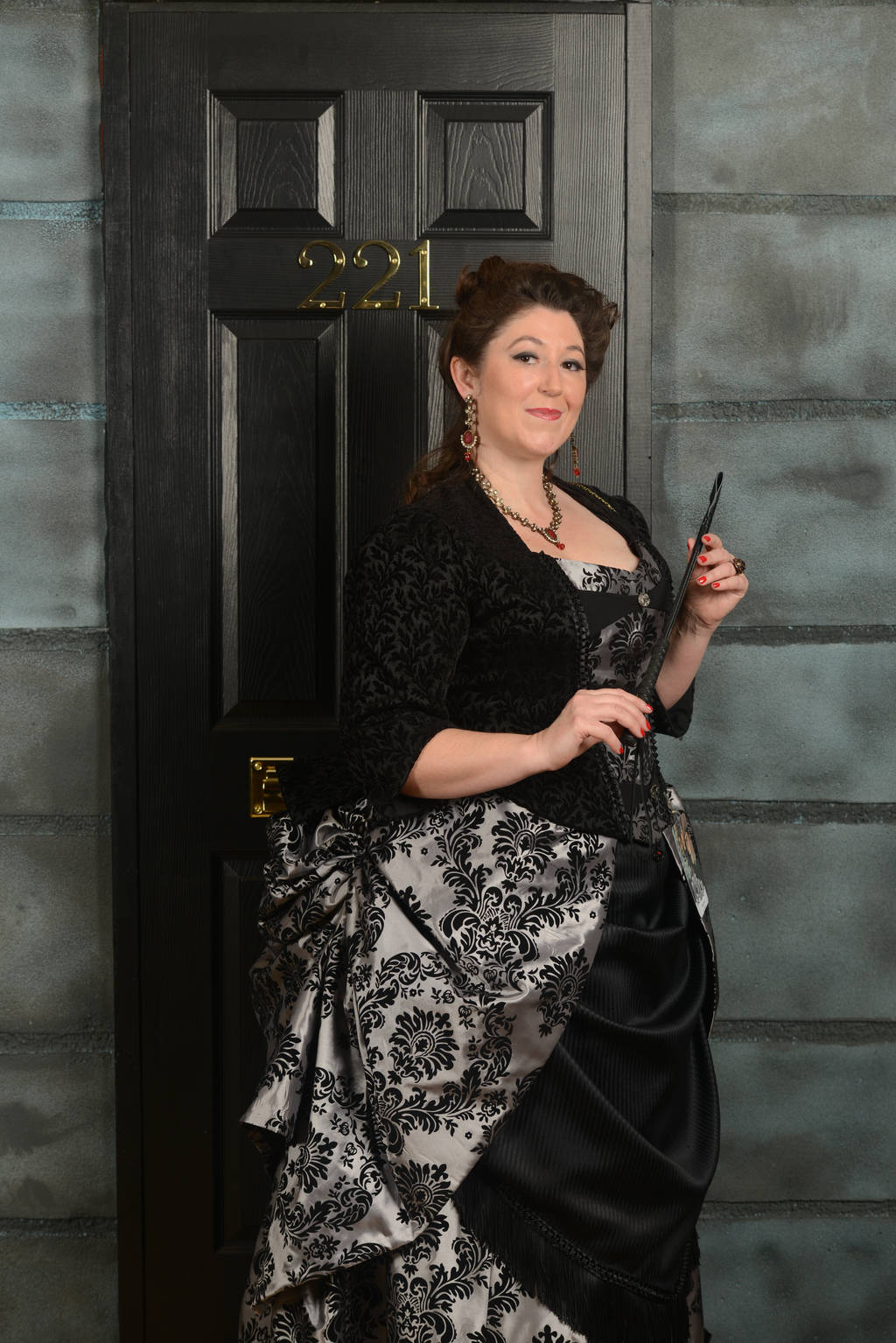 Watch
Photo taken by M.B. Keene Photography
I finished my Victorian Adler costume just in time for 221B Con. It was an amazing convention and easily the best one I have ever attended.
The underpinnings are already in my gallery, the TARDIS corset, bustle and blue chemise. I also starched the devil out of my petticoat and is was perfect!
The inspiration was the flocked taffeta that reminded me of Irene's wallpaper. The rest grew from that. All the patterns from the chemise on out were from Truly Victorian which were altered and tweaked as needed. I was exceptionally happy with how it turned out and won 2nd place in the Costume Contest.


really pretty. I like your hair & makeup, too!
Reply

This is just stunning! That fabric is perfect and well suited with the outfit style you chose to make. (Is that a scandalous photograph I see attached to the dress as well?). Congrats on the costume contest, too!
Reply

Thank you. I fell in love with the fabrics, most of which were quite affordable. As to the photo? I forgot to take my con badge off for the photo!! Ack! Now that this con is over I'll have time to make steampunk elements for the Steampunk Sherlock group I will eventually be part of. I want to create a pocketwatch camera, like the one of the Victorian Era and a few other "spy gadget" type pieces to go with her, but only if they make sense to the character.
Reply

Ooooh, I would love to see your take on Steampunk Irene!
Reply


Well, this will be costume base, since I'm not making a new one. The Steampunk will be in the accessories and I'm focusing on "Victorian Spy" themed items. I've found all sorts of interesting gadgets that were historically correct, can be adapted and have a purpose. I don't want the "glue gears on it" Steampunk look, but functional pieces that a female spy might have found useful.
Reply

Gorgeous gown and great cosplay!

Reply

Thank you! I truly enjoyed wearing it and it is probably one of my favorite creations to date.
Reply

Why, I say! You do have her look down pat! And such a gorgeous dress, too, and hair, and indeed, the whole of you!
Reply

Your fabric and pattern choices all resulted in AWESOMENESS!
Reply

Very nice choice of colors, patterns and textures. Congrats on the prize.
Reply