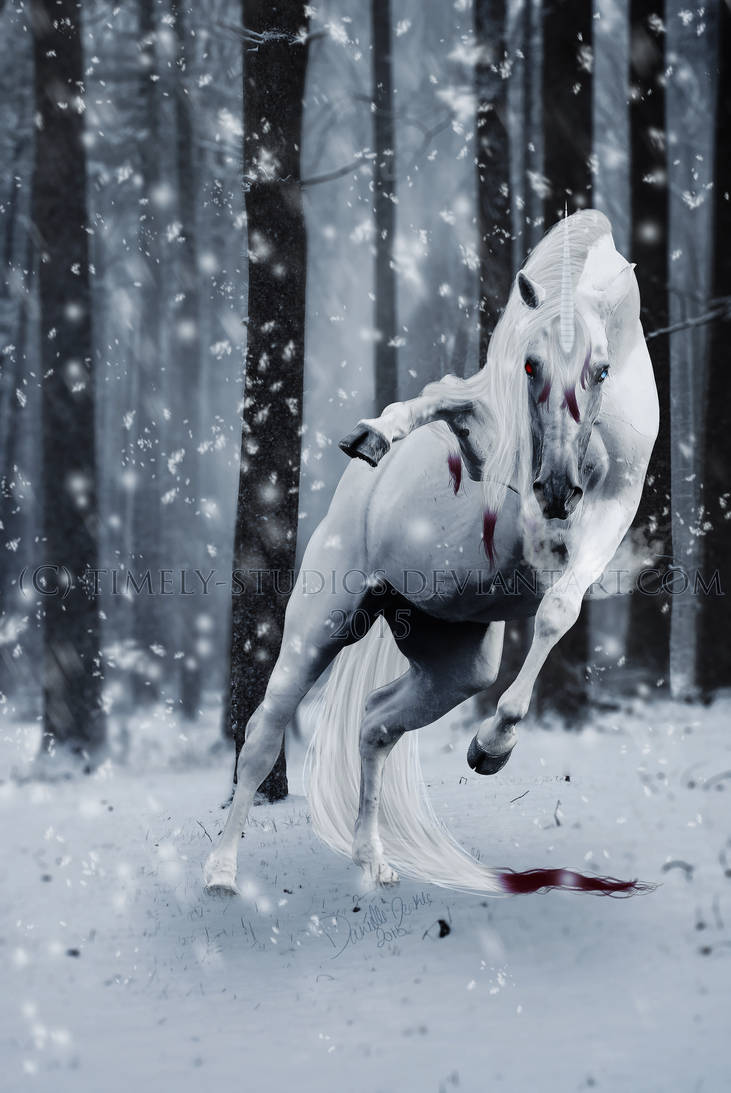 Watch
I build bridges with these arms, I will not build a fortress. In the circle around the kitchen table I say my "AMEN" because I feel blessed; secretly hoping while joining hands that you can't feel my trembling fingertips.
This is a little gift for the amazing
Schwartze
, for her very famous character Ophelia the Forsaken (whom you can find on Helovia!). We've seen a lot of art of Ophelia lately, especially with Torleik, where she is depicted as quite docile. Well, my favorite part about Ophelia is that that is not always the case. Ophelia the Forsaken is a straight up bad ass.
This piece was a little brain break for me. As you can see in Schwartze's gallery, she often does art for Mauja. Well, Ophelia is my Mauja. Art for her comes naturally and easy and I am often compelled to do it. So...here you go, Tamme, a bad ass Phi. <3
Credits:
Horse:
Everybody was kung fu fighting
Background:
OMG SNOW EEEEE
Everything else: ME

I saw this art in Ophelia's recent thread as her table header, and all I could think was 'god I hope my characters never get on her bad side if she looks like that!' she totally looks forboding and deadly in this, so well done capturing that other side of her.
Reply

Reply

Reply

Time this is so gorgeous!
Reply

Reply

OH MY GOD TIME
I DONT EVEN KNOW WHAT TO SAY <33333333333
This is so epic and so unexpected I just cried a little.

Thank you SO MUCH
- cuddles so hard -
Reply

Reply