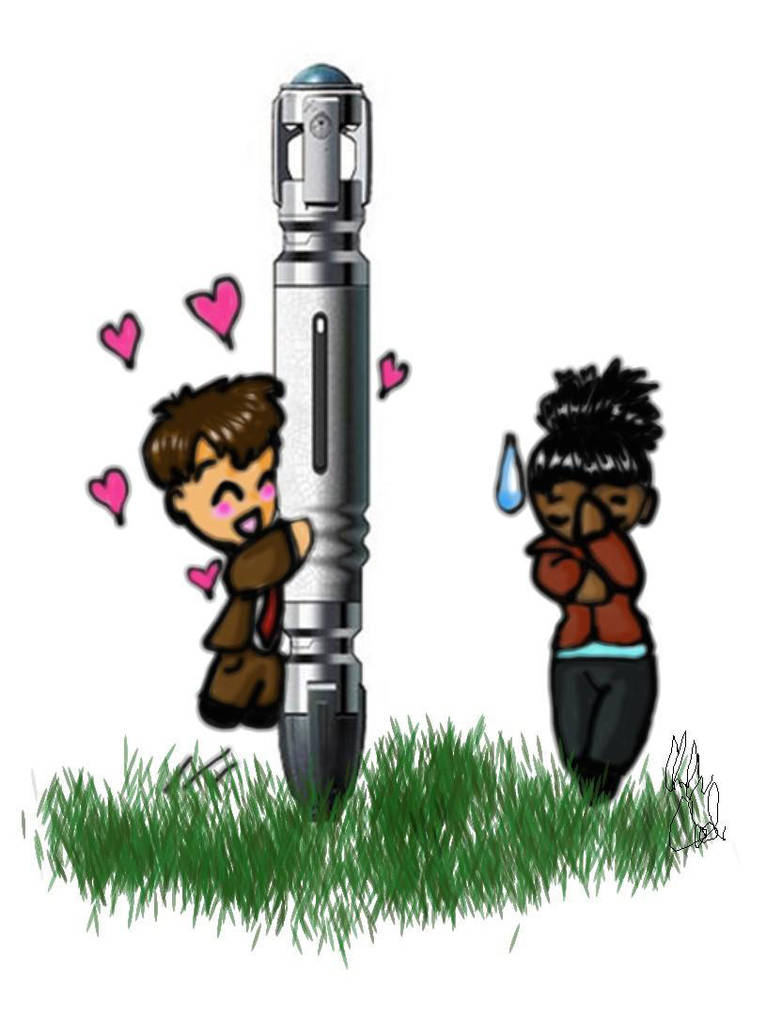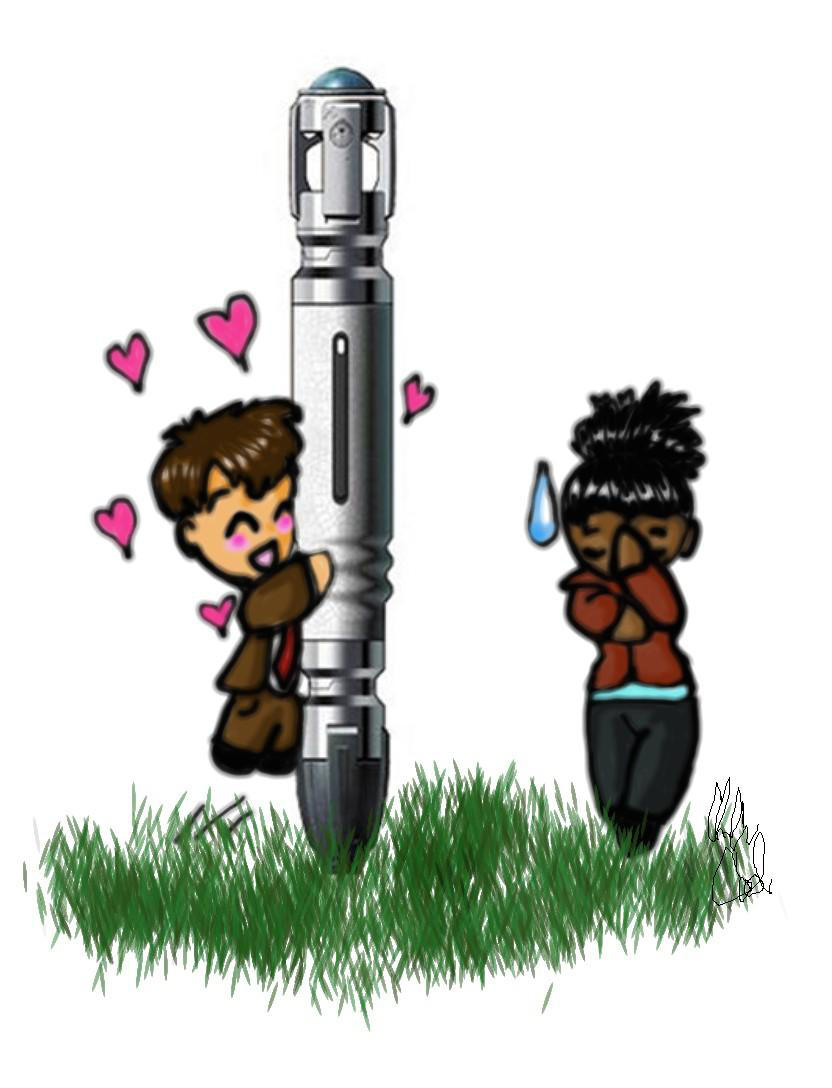 Watch
yet many other in my whole doctor who obbsession(damn you katie logan and johny)

well yeah tennant and martha and the screwdriver

poor martha seems dismayed

OH! Its a screwdriver! ~Feels dumb~
Reply

HAHAHAHA!!! THIS IS FANTASTIC!!!!! I love Martha's face!!!!!!
Reply

haha join the club

nothing wrong with being obsessed with Doctor Who (well, that depends who you ask... but there's nothing wrong with it in my eyes!)
Reply

XD yeah I've started to dream in DALEKvision.
Reply

SERIOUSLY?? haha that's awesome!
Reply

yeah I dreamed me and my girlfriend became companions and such it was funny. specially since we did naughty things in the TARDIS and he walked in on us..couldn;t stop staring ?XD
Reply

HAHAHAHA OH I LOVE THAT!!!

i'm just imagining Tennant's doctor doing that now... and i can totally see it XD
Reply

Martha is ashamed to discover that the Doctor has discovered all 3 settings on the Sonic Screwdriver
Reply

bwahahahahaahahahahaaa
my girlfriend showed me that spoof skit a bit ago. wait that makes the doctor gay....

..or bi whichever
Reply

Oh god that part was when CoFD fell completely apart. I know it's supposed to be a spoof, but I STILL blame Joanna Lumley for the way people treat/distrust Jodie Whittaker.
Reply

You love the obsession, admit it.

Reply

lol you welcome for me getting you into it and it is good tennant for the win
Reply