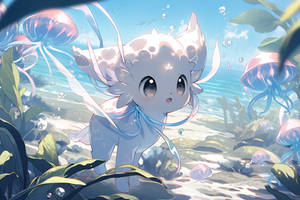 Jelly Gang
Subscribers gain 3 benefits. Don't forget to keep track of unused weekly rolls! I may be unable to keep track of every user's unused rolls so please use them or keep track of them if you'd like to hold onto them. Thank you again for subscribing! :D To use weekly custom/mystery bag, please send a note. To use monthly large mystery box, please send a note.
---

Description
~Exclude V2.0~
Wall:
mustberesult.deviantart.com/
Library Icon:
customize.org/iconpackager/576…

Rebloq on twitter

Rebloq on facebook
------Recommended---------
- Add To fav
- Become a watcher
- Share it..
- Comment to improve are appreciated
- Check out my page for more skins:
time2keep.deviantart.com/
- Check out Raving:
time2keep.deviantart.com/art/R…
---- INSTRUCTIONS ---------
1. Download from right panel ---->
2. Extract on desktop -- Copy the files from theme folder to (c:windows-->resources-->themes(paste them there))
3. Get explorer x32 and x64 paste them in your sys32 and sys64 folder (Recommend go on youtube check video if new)
4. Hmm Idk .. I think your done?
5. Oh no.. Get the icons Above if you want and download them (Run Iconpackager --> Install Icons --> Apply Icons)
6. DONE.
------UPDATED-----------
- New explorer frame
- New Icons Size/Font
- Updated Taskbar (Clock hover/Tray Icon Notif Hover/Start menu Hover)
- Better Skinning

P (Last one was LAMEEE)
Hope you guys enjoy the new Theme