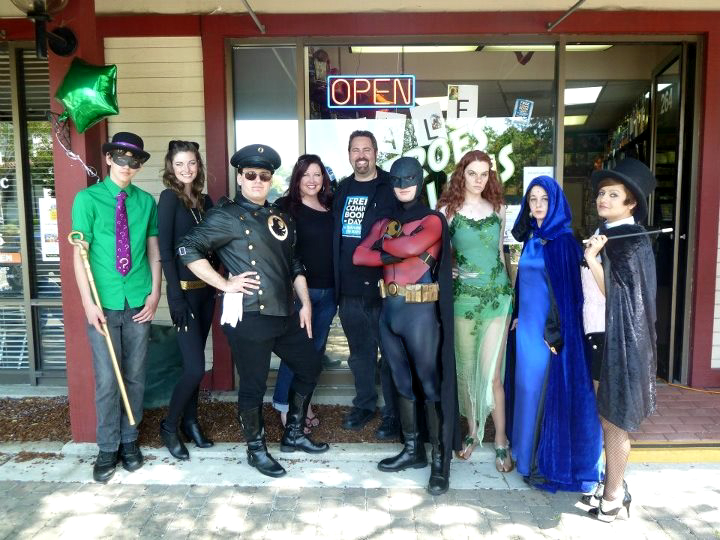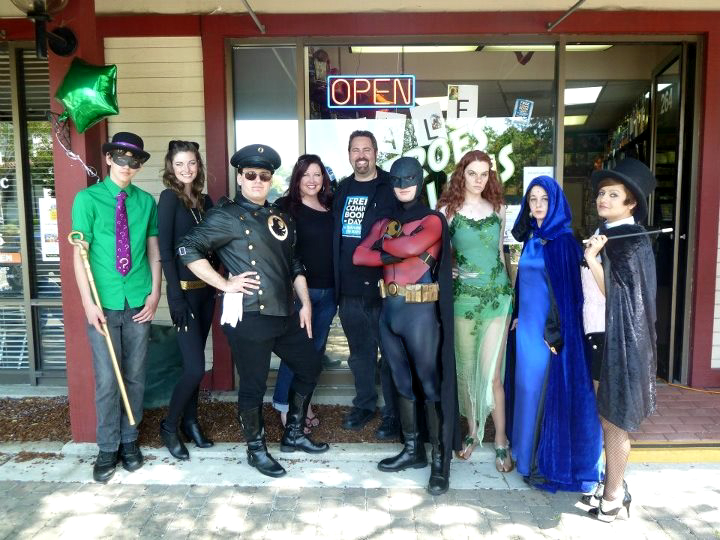 a group shot of free comic book day at heroes and villains comics
in Pleasanton ca this year.

he has a husband's buldge. great idea to spruce up free comic day!

Reply

a what now? lol. Im not married sir
Reply

Reply

your red robin costume is amazing. good job!
Reply