If you would like to check the status available for art youve ordered from me, please check
here
. If you need or would prefer a more specific update, please feel free to shoot me a note or contact me on discord.
Discord: TimberlakeLaneEC#9996
Instagram:
"25% asshole, 50% horse lover, 25% artist, 100% awesomeman" - as i am described by the awesome
WesternStables
(xD tehe, thanks dear)
Happily Married to
AlestiRongey
Good day, I am Justin, the artist behind Timberlake Lane Equestrian Centre. :3 I am still in the ever-growing stage as an artist, always trying to learn more and get better. But who isnt? Well, those with no passion of course. If you couldnt tell, my passion is horses. Everything about them. So, what better idea than to join the HARPG community and create my dream stable (that is continuing to grow to unethical proportions

). But, here lately, I have many styles. I do not believe in stereo types. I listen to nearly every genre of music, sing along to every genre of music, read and write in nearly every style, and love all types of foods. I live, breathe, and thrive on spending time with my family. So, being a very open individual, I believe in the Golden Rule: Treat others the way you would like to be treated. Well, you be nice to me, I'll be nice to you. I try my hardest not to judge, but that doesnt mean i wont stand up for what i believe in when needed. So, if you ever want to chat, comment or note me. :3 i dont bite, most of the time.. c; Thanks for stopping by! TTFN!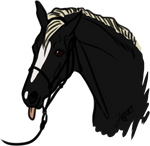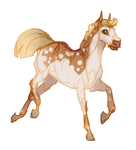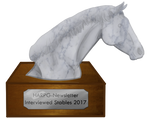 May 2018