[#devNEWS]February Member, Deviant + Staff Feature
58 Favourites
23 Comments
1K Views
---
Please Fave the news so more deviants may be able to enjoy it!

---
Hello Deviants

This feature comes from
DevNews
which is a group that aims to promote deviantART's Community by spreading information about all current and upcoming events that are relevant to deviants. Through the use of deviantART's News system as well as Twitter, Email, deviantART Chat and Other online forms we aim to get news to as many deviants as possible.
As announced in our
recent blog
we will be posting a monthly feature!
These features are a collection of really amazing work that may be 'popular' or 'unpopular'. We do not care about number of faves so we have a mix of both! Our belief is that any artist should be seen as long as their work is amazing!
We hope you enjoy the feature! (Note all deviations are picked by the staff of devNEWS in order to get a wide variety!)
---
Deviant Feature
---
:thumb187027769:
:thumb121443625: :thumb76767423: :thumb164634915: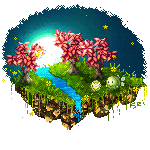 :thumb183709817: :thumb193791204:
The boy who spoke his mindBeaten senseless
Black eye, broken ribs
For what?
For speaking his mind
Speaking out
Against the hatred
Discrimination, segregation
An abomination
Known to be wrong in modern times
But there are pockets
People hiding in shadows
Clinging to old ways
Tired customs
Of racism
Not accepting his right
To speak his mind
To protect himself
From the hatred against
Himself , his family, his friends
Punishing him
For exercising his right
To say
What needs to be said
Wthout fear of retribution
To be free, to be safe
To live a normal life
Without prejudice
With your pride in your pocketI'm starting to believe that my mind is
my own worst enemy. It taunts and teases
the thin fabric of reality until it's surface
tears at the seams.
I'm hallucinating without the help of
hallucinogens. Flying high without the
help of daytime uppers and dropping like
stones without the help of nighttime downers.
Your words are twisting themselves around
my wrists holding them tight behind my back.
I'm defenseless against your eyes that probe
mine without shame.
Secrets are slipping between our lips like lovers
and the effortless exchange of bittersweet nothings
and saliva is making me crave you more.
The scent of chocolate cigarettes and smoke
are seeping from beneath our fingernails attached
to our hands. They keep roaming carelessly beneath
clothing.
Don't leave me behind tonight when the moon comes
up and the stars come to play. Don't leave me behind
tonight when you grab your things  with your watch on
my nightstand and your pride in your back pocket.
---
Members of devNEWS Feature
---
:thumb91656454:

---
Staff Feature
---
:thumb73564803: