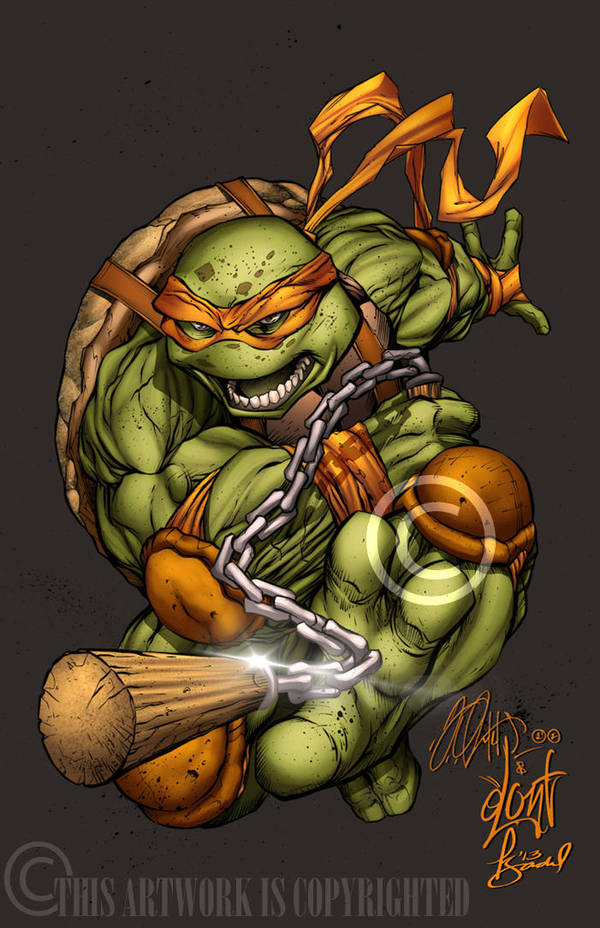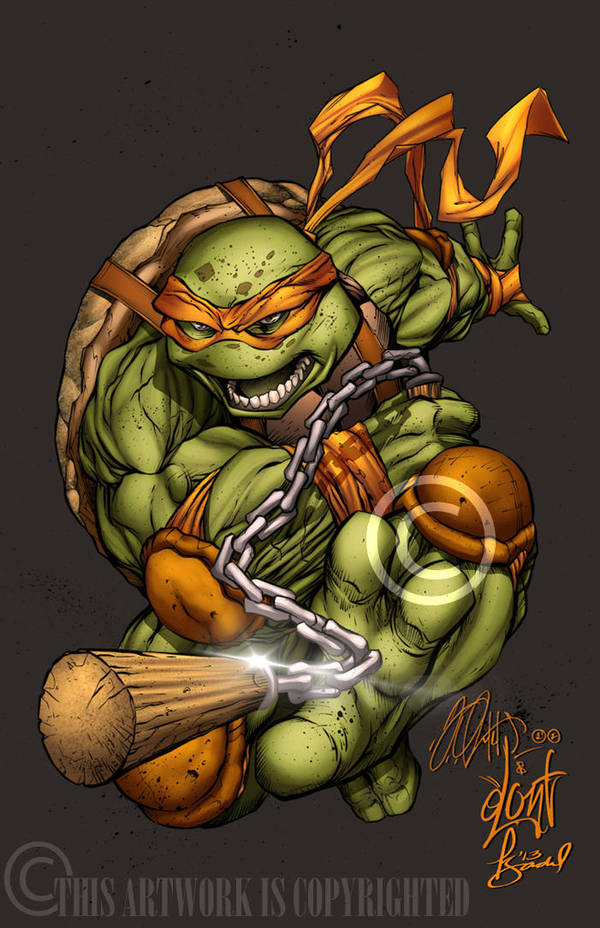 Watch
In anticipation of going to Chicago Comic Con I present Mikey! This is 1 out of 5 awesome TMNT prints that I was asked to work on for Venomous Conceptz! There is also another set that we just finished with the Turtles in full samurai apparel!
Go check out
www.facebook.com/VenomousConce…
for updates and sneak peaks at all the wonderful upcoming prints and releases!!
Its gonna be a cowabungalicious month for sure!

Pencils:: Shelby Robertson
Inks:: Troy "Don't" Zurel
Colors:: Timaree Zadel

Yeaaah! Mikey! That's freaken awesome my friend!
Reply

thanks sir!

Reply

Timaree

this is sick ass colors, love the lines Shelby brought to the table, and the inking by Troy are phenomenal

you are the queen of colors my friend
Reply

haha, thanks so much! Its really good to hear that are teamups are so strong

Reply

Reply

at least he's not a freaking alien. right? other than that, AMAZING piece of artwork and don't let anyone else say otherwise!!
Reply

No Joke! Maybe I should have put 'mutant' in the title somewhere! I cant believe they're gonna change the origin story!! And thanks!

Reply

Very very cool.
Awesome art and amazing colors.
Love that reflection on the chain.
brilliant work
Reply

Thanks so much! Yeah, I just had to put some flare in there (a little too much JJ Abrahms latlely) And thanks again!
Reply

Cool

Reply