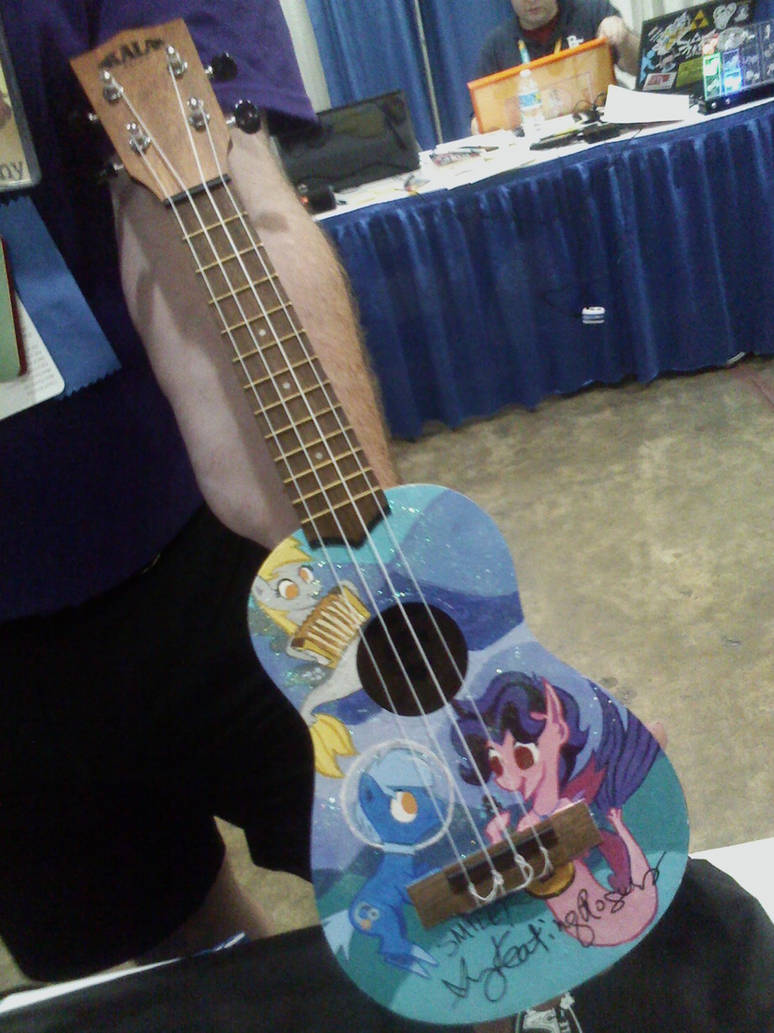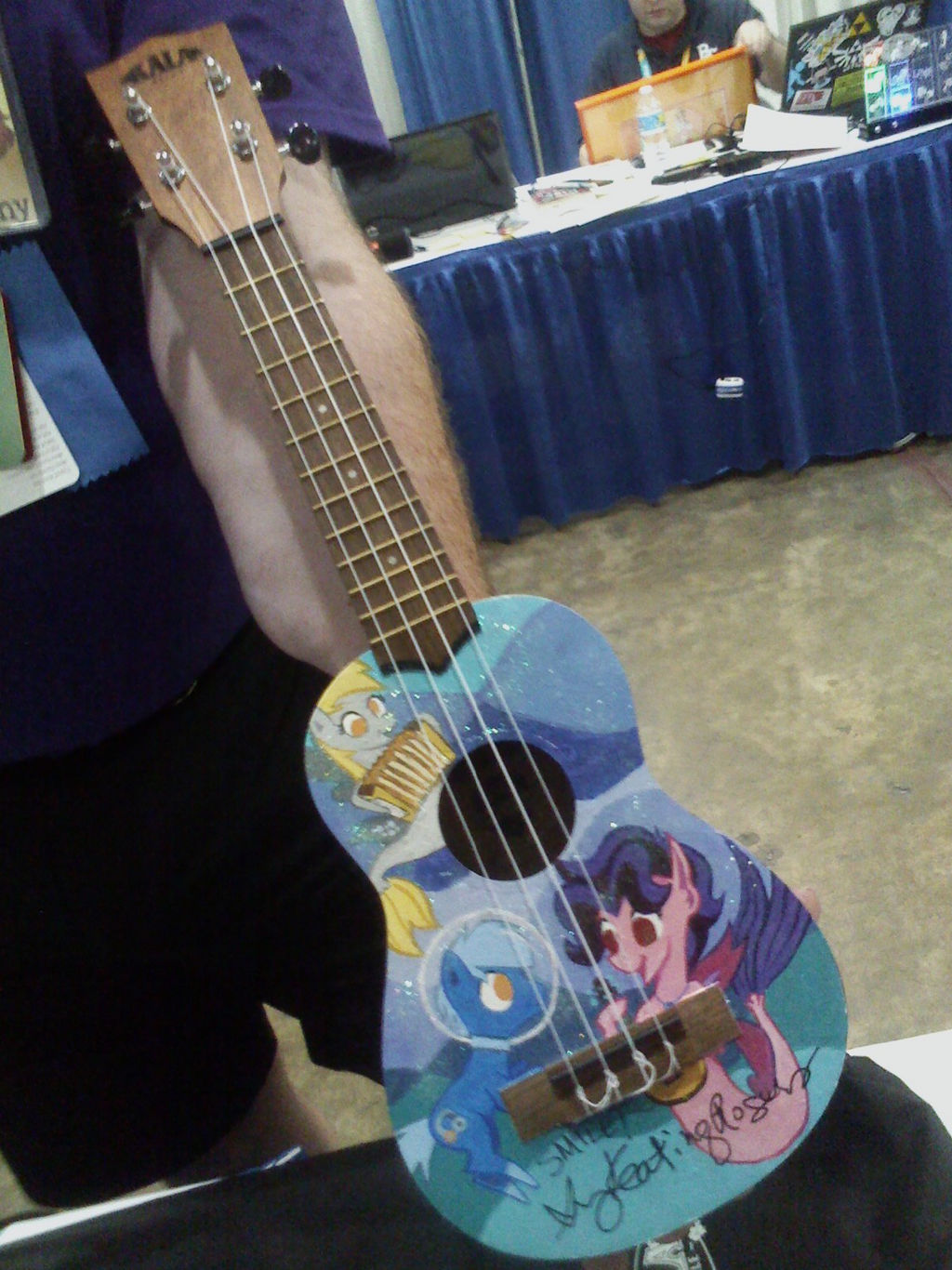 My banner art for BronyCon 2018 guest and former MLP:FIM writer, Amy Keating Rogers, painted on an actual ukulele by Amanda Rose (BronyCon head of VIP Relations).
The original can be seen here:
fav.me/dcemhss
Amanda surprised me with this remarkable work of art last month. Rogers played it for convention goers yesterday, then she autographed it and it will go up for sale at the charity auction today.