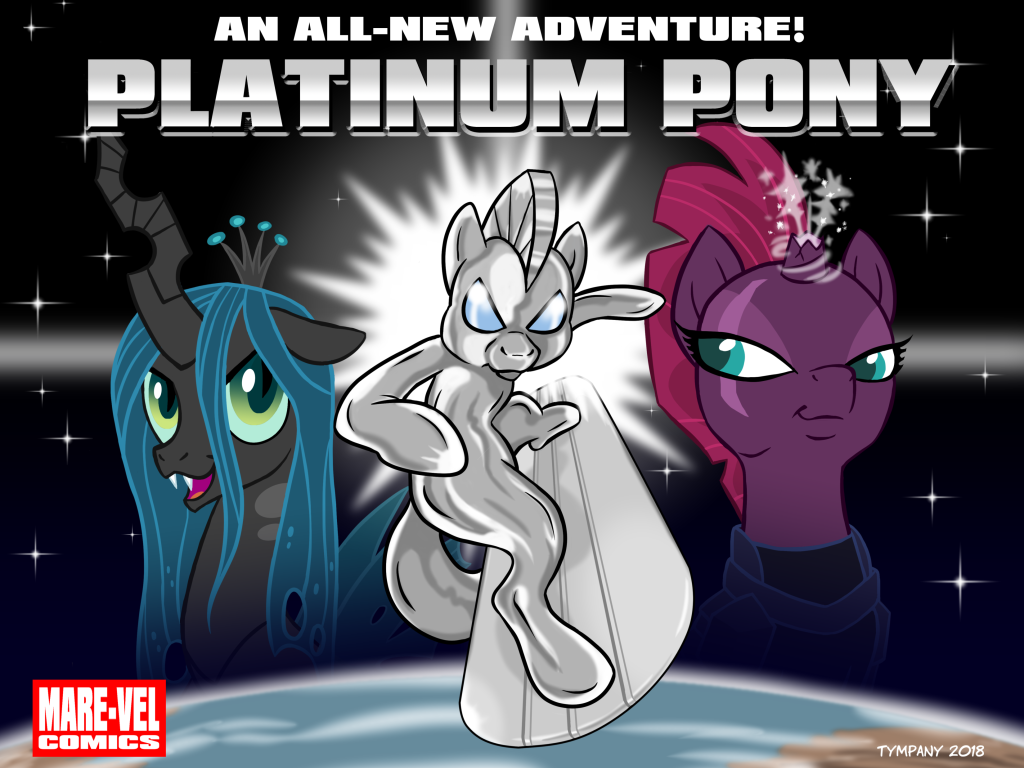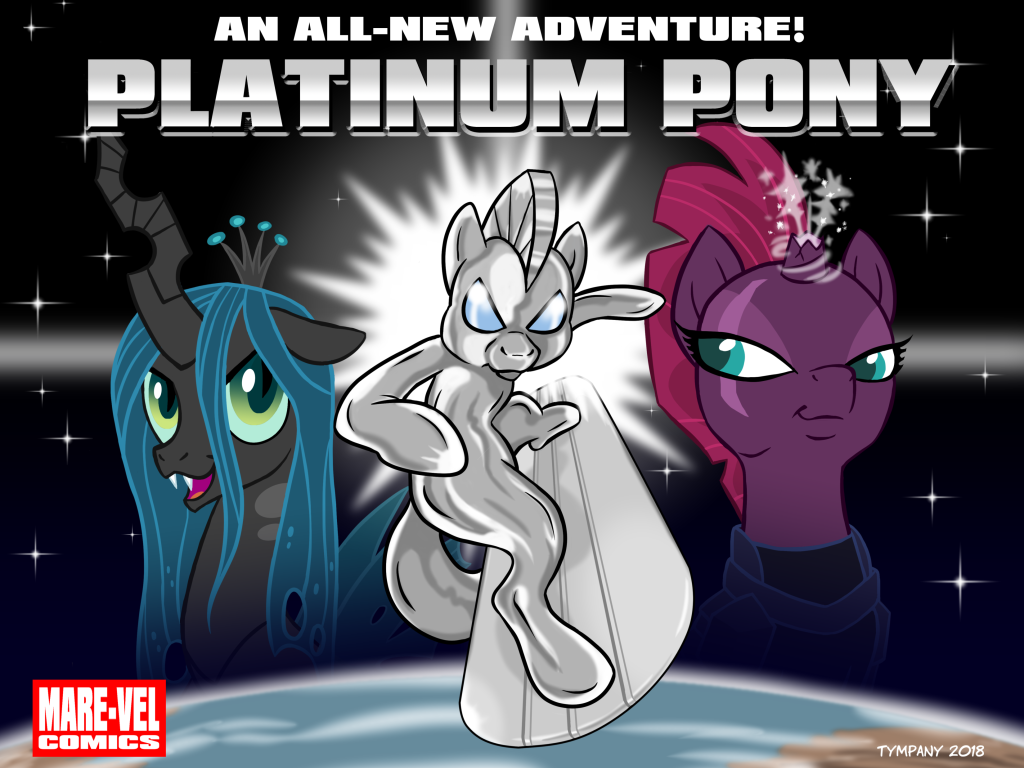 My contribution to the Brony Thank You Fund 2019 calendar. The theme is "Ponies Save the Day": Here we see the Platinum Pony rushing in to save Equestria from the villainous Queen Chrysalis and the equally nefarious Commander Tempest Shadow!
The image is based on this
Sulver Surfer
cover from 2010, suggested to me by
Robert Carspecken
.
You can purchase the calendar from the link, below. All proceeds go to the Dana Farber Cancer Institute.
www.ebay.com/itm/273100309628