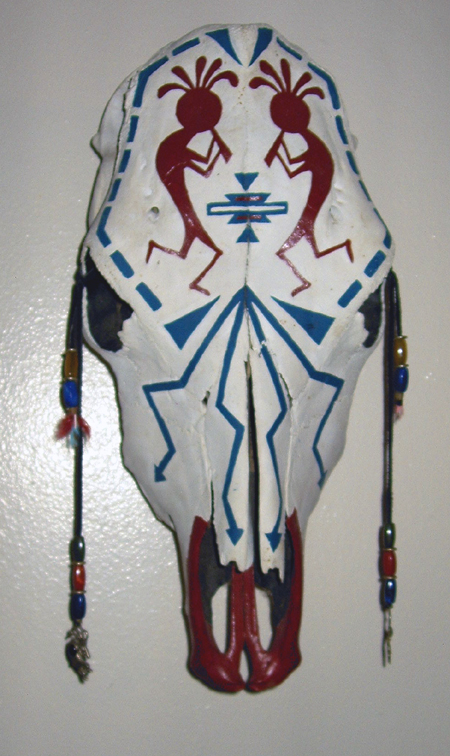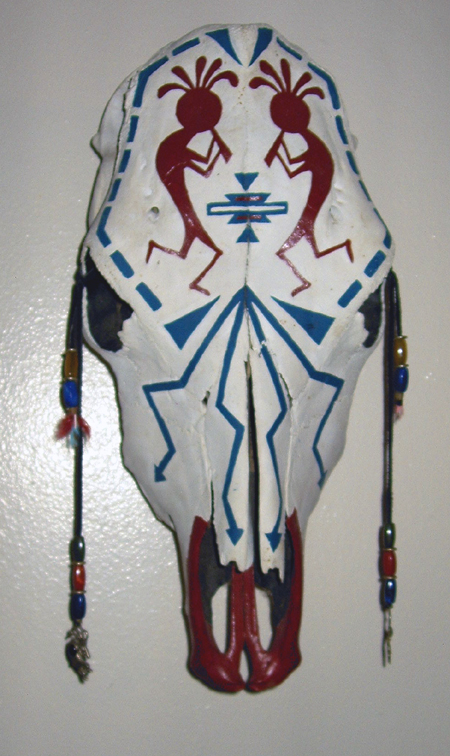 Watch
This is the first cow skull I painted. I have sold alot of them since then. Acrylic paint on a cow skull. I have a matched pair, male and female. These are for sale, if interested, let me know


Cud? Or something...
Anyhoo... I like this one muches too. The designs are very neat, very south-western feel... Nice! And on both, the beads a a really great touch.

~ Jamberry ~
Reply

yep, i can see a market for that despite its grotesque element...
it helps that your design is so strong it jumped out the thumbnails...

//thoughtpattern// if skulls house memories, will the gentle sound of ...
wots that thing when dudes wit four stomachs regurgitate food to chew it up again...
Reply