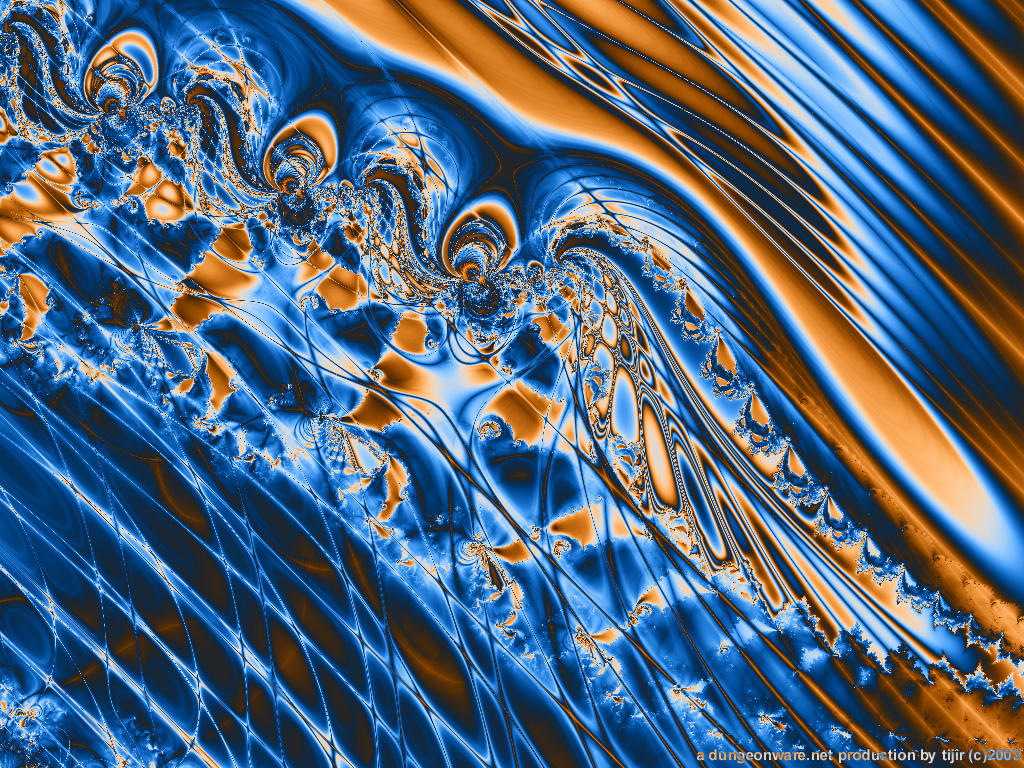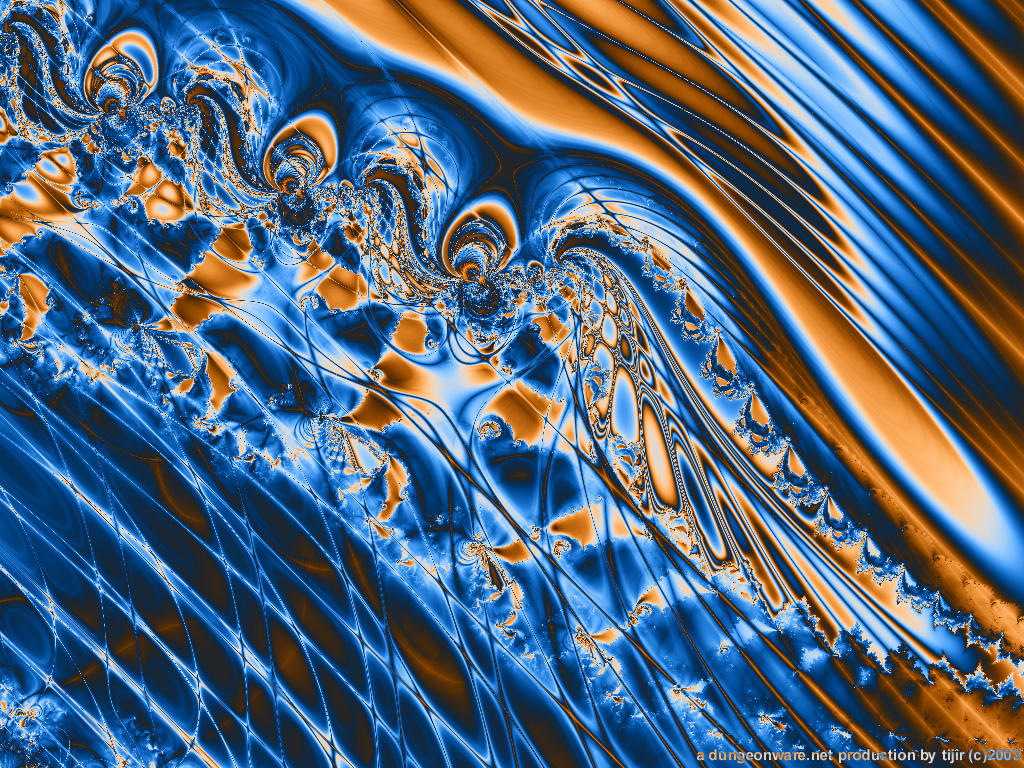 Watch
It has the consistancy and reflective properties of water, or so I thought.... rendered in sterlingware.

Free for personal use. Email me for other permissions.

Looks good, but unfortunately better in the thumbnail.... I'm seeing something that I get a lot which actually makes me toss some renders actually.
Too much detail in too small a space... Then it all looks garbled or pixellated. If you like it then, by all means, keep using it.
Personally, I'd try to zoom out those messes, or try reducing the number of iterations.
That's all I guess. (My fav sterling color settings, BTW.
)
Reply