Name:
Cha Ye (
Chá-yè ; tea leaf
)
Nickname:
Ye
ID:
#259
Owner:
Tigress144
Gender:
male
Species:
Kryptox;
common - oolong tea


City of origin:
Pollendust
Occupation:
merchant
Personality:
neat, relaxed, determined
- When he was young, Ye was a huge trouble maker. He will go around sneak your wallet and steal something from your safe box. But when he grew older and saw everyone around him, including his best friend, found themselves and move on, he stop messing around and go 'study abroad' in Beania and Fluffia.
- Really good at stealth and lying. Can't always trust him.
- Tea addict.
Grow his own tea and pretty damn proud of it,
will be offended if you put milk or sugar in his tea
- Smart with words, can control his emotion well.
- Own a small retail shop. Like to have tea with his customers if they aren't in hurry
Mutations


Sprout
---
---
Soulmate's Companions
---
DOCUMENTS


---
INVENTORY
TIME ACTIVITY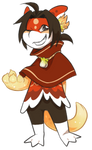 [Soulmate]
Hui
-
Closest friend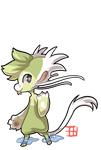 [Ally]
Yujin
- First child
- Create the exclusive Allpea subspecies for the Bagbean and the Ally to share. >>> Allpea #009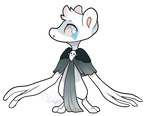 [Ally to soulmate]
Gospel
- Acquintance, frequent visiter
-
Can do all Trials out of order

- Can now shapeshift head, arms, legs, wings, and tail into item, element, animal, human and griffian.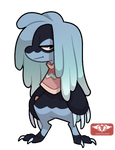 [Ally to soulmate]
Noah
First clerk of the retail shop and housekeeper. Though they start out with employee-employer relationship, now they are close friend and part of the family.
bonus:
While allied can replace 1 step in any Trial, Training or Class that has more than 1 step with their 'Dummy Step' image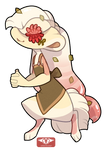 [Ally] Yona - Friend in the university
-
Choose your Magic Familiar.
Friend
---
ART
waiting for other arts to be 5 for comment