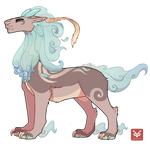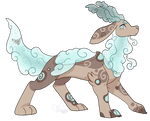 Royal
Level : 7
Pea count : 1000
Art by me
:
1000
l
Art by others
: 0
HP:10 | ATK:00 | SPD:00 | STH:00 | DEF:00 | EXP:00

Name:
-secret-
Nickname/s:
Kijin, Jin, Tenki
ID:
Warrden
#008 / 177 Guardian
Owner:
Tigress144
Gender:
Agender
Age:
Very
old
Species:
Warrden/Guardian
Place of origin:
misty hill on Earth
Occupation:
Guardian
Personality:
Arrogant / Serious / Very less sympathy / Will not tolerate nuisance
They're once worshiped as god in human world. Humans pray to them for protection, luck, and weather. They used to getting lots of respect, but when Guardians immigrate to griffia, all of that vanished and they just become another common creature. This make them upset. They tends to judge people base on how one treat them. Though they are not completely unreasonable, they tends to be bias. But if they ever find out that someone just kiss their ass, that one will be heavily punished.
Mutations:

:bademoticon: Different Tail
:bademoticon:
Aura Sprout,
All Seeing
---
REGISTERED FORMS
---
DOCUMENTS
---
INVENTORY
---
TIME ACTIVITY
---
Registered Companions

(+5):
Shoo
- Alpha ealeg. Kijin unintentionally tamed her, but she seems to know how to behave so they don't mind her existance. Her hissing sounds like
sshhhhh...
so
Yujin named her Shoo.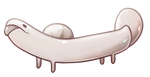 (+5):
Pearly
- (pear-ly) Young and playful. Got tamed around the same time as Shoo. At first, Kijin likes her better because she's beautiful, but later they find her bothersome so they just let Yujin take care her most of the time
Soulmate's companions
---


RELATIONSHIPS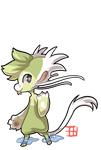 Yujin
-
[Soulmate, Ally]
Kijin's new treasure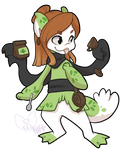 Cha Ye
-
[Ally to soulmate]
Yujin's father. Kijin doesn't like him so much.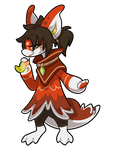 Hui
[Ally]
- Yujin's mother and Kijin's friend.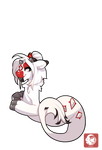 Raku
[Ally]
- Kijin's child/pupil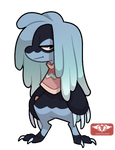 Noah
[Ally]
-
Shop employee.
Used to lived in the same household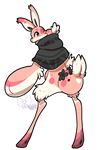 Porsh
[Ally]
- Hui's friend and shop employee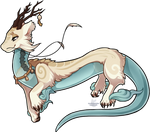 Lost Shrine
[Ally]