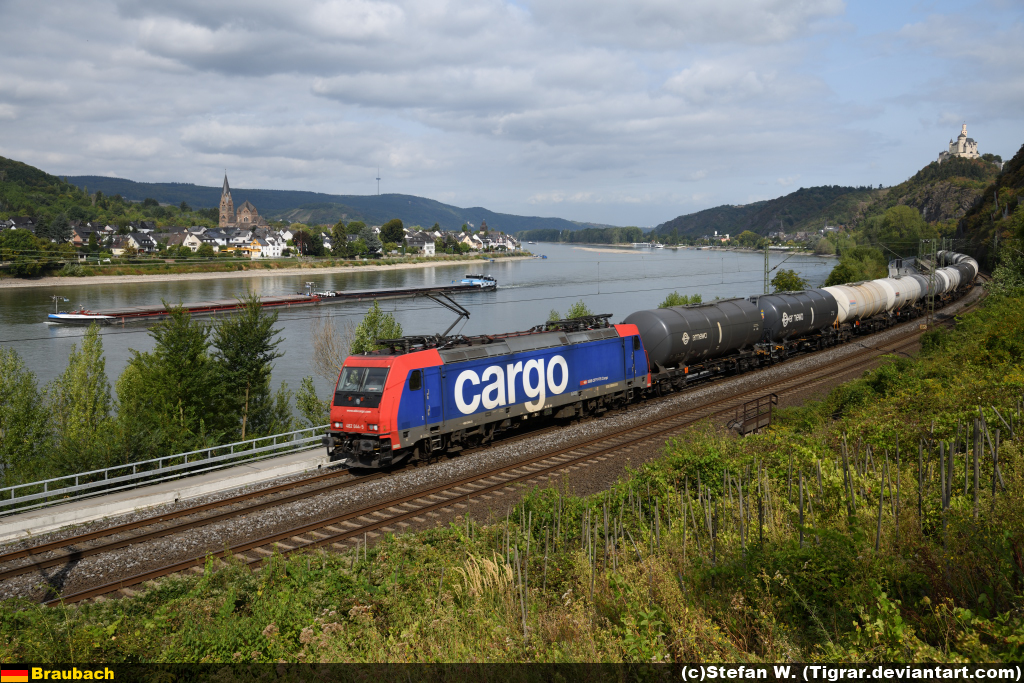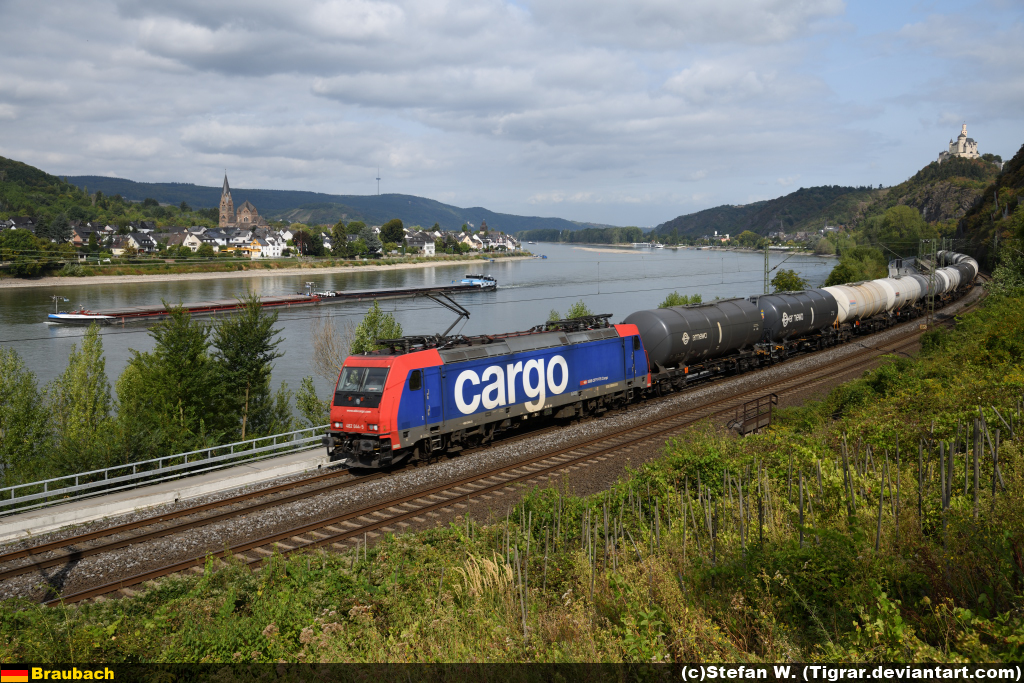 Watch
004 rounds one of the many bends along river Rihe near Braubach, Germany.
The train was on a southbound service that, judging by the carrier, most likeley ran towards Swizerland.

Enjoy some more locomotives in SBB cargo look:


Love the castle on the hill too!

Reply

Happy New Year to you.

Do the curves of the river restrict the maximum track speed?
David
Reply

The river dug itself a canyon like valley, so a combo of riverbends and terrain as well as age of the routes play hand in hand. Happy 2019 to you too

Reply