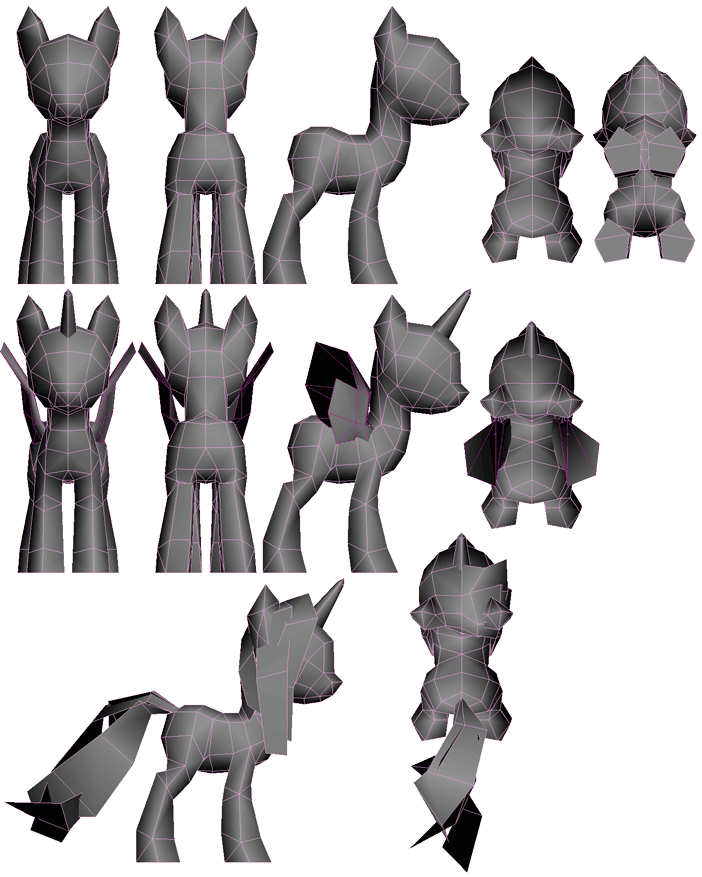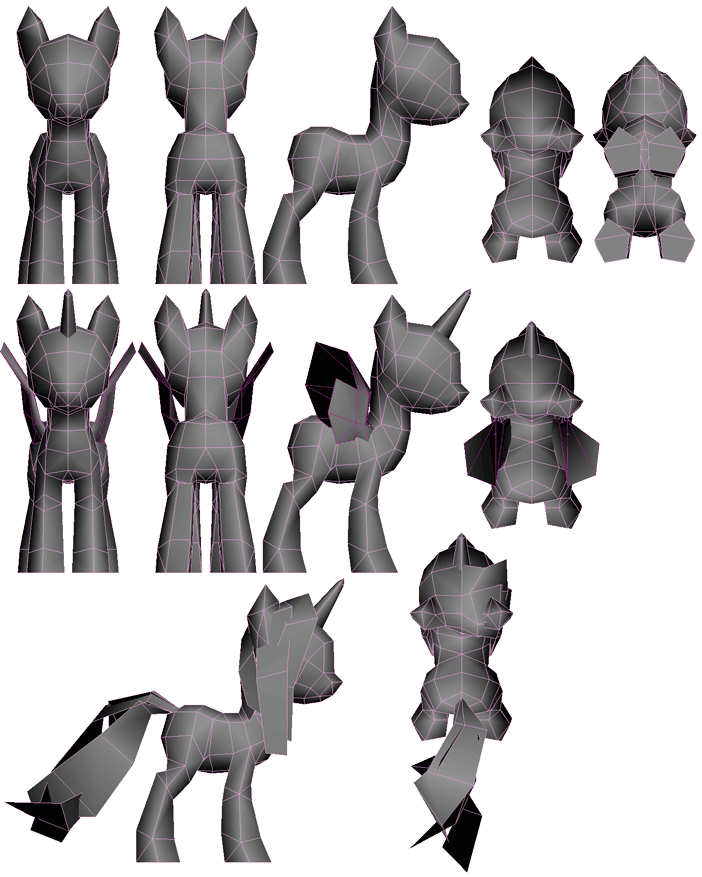 Watch
quick 2-3 hour pony mesh
Blame this thread
[link]
If you want to see it textured, peek around in my gallery, it might make more sense how the wings and hair work when the transparent edges are at work.
January 21st: edited to now show final mesh. These are the stats:
First is the base body at 382 triangles
horn is 12 tris, wings are 2x20 tris
hair+tail totals at 56 tris.
with ALL the addons it's 490 triangles.
You could probably use it on a smartphone or something. I know a lot of people have talked about PS1, but I am a nintendofag so I have no idea what you are talking about.
okay, that's enough pony for now.
Made in 3dsmax.
A last remark, triangles vs quads drama, stick that discussion elsewhere